Gender and sexuality are often assumed to be similar concepts, but they are definitely not the same. Since teachers and tutors depend on building strong rapport with students to facilitate learning, shouldn't some preliminary learning take place about how these factors play into self-image and identity? Amy and Mike invited gender specialist Rebecca Minor to clarify what educators should understand about gender.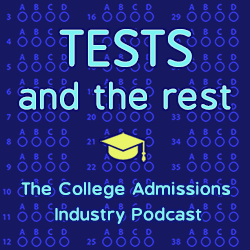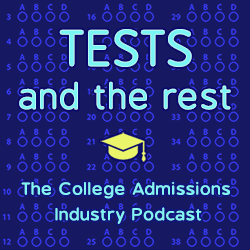 What are five things you will learn in this episode?
What about gender is important to understand?
What is the difference between gender and sexuality?
Why do students need understanding from their educators?
How can a tutor create a safe space or welcoming environment for teens?
What is the best way to handle tension between what a student and a parent wants regarding gender?
MEET OUR GUEST
Rebecca Minor, MSW, LICSW is a queer, Jewish clinician and coach specializing in the intersection of trauma, gender, and sexuality. As a Gender Specialist, Rebecca partners with trans and gender nonconforming youth through their journey of becoming; and is a guide to their parents in affirming it. She also offers coaching for parents and families who are looking for guidance to support their children in their journey of becoming their authentic selves. Rebecca believes in the importance of embracing human diversity and is passionate about partnering with people to cultivate the self compassion necessary to heal shame, dismantle binaries, and invite opportunities for growth and lasting change. Rebecca is an adjunct professor at Boston University School of Social work and a 200 hour level yoga instructor. In addition to her clinical work, Rebecca has provided cultural responsiveness training and consultation to organizations, schools, and business for the past decade.
Find Rebecca at hello@genderspecialist.com.
LINKS
Ever Evolving Glossary of Gender & Sexuality Terms
GLSEN's Educator Resource Page
Why cisgender individuals should put their pronouns in their bio
Disclosure: The Documentary
RELATED EPISODES
TUTORING TREASURES: TIPS FOR TEACHING TEENS
SELF-ADVOCACY IN EDUCATION AND ADMISSIONS
HELPING TEENS FIND MOTIVATION AND INSIGHT
ABOUT THIS PODCAST
Tests and the Rest is THE college admissions industry podcast. Explore all of our episodes on the show page.
ABOUT YOUR HOSTS
Mike Bergin is the president of Chariot Learning and founder of TestBright. Amy Seeley is the president of Seeley Test Pros. If you're interested in working with Mike and/or Amy for test preparation, training, or consulting, feel free to get in touch through our contact page. We'd love to hear from you!