In every country around the world, some student is dreaming of pursuing higher education at an English-speaking university. Admissions exams like the SAT and ACT may evaluate specific reading and writing skills, but say nothing about broad fluency, especially in regard to listening and speaking English. Luckily, another test assesses English as a foreign language very well. Amy and Mike invited testing expert Michael Knab to tell us all about the TOEFL.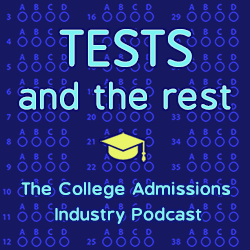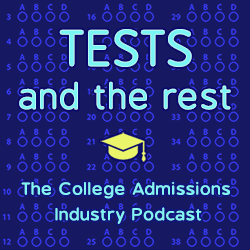 What are five things you will learn in this episode?
What is the TOEFL?
Who takes a TOEFL test?
How do colleges or organizations use the TOEFL IBT score?
What is the format and content of the TOEFL IBT?
How should a student prep for the TOEFL?
MEET OUR GUEST
Michael Knab is the Director of Content Marketing for the TOEFL family of English-language assessments at ETS. He joined ETS in 2002 and has been part of the TOEFL team in various roles since 2007. He is the host of the "Inside the TOEFL Test" video series, and has developed numerous resources for TOEFL test takers, teachers, advisors, and institutions, including two TOEFL MOOCs. Before coming to ETS, he developed standards for accomplished teachers at the National Board for Professional Teaching Standards. He was also a middle-school English and mathematics teacher. Michael holds a Master of Arts in Teaching from Trinity Washington University and a Bachelor of Arts from Villanova University.
Find Michael at MKnab@ets.org.
LINKS
The TOEFL Family of Assessments
RELATED EPISODES
SUCCESS IN COMPUTER-BASED TESTING
STOP MAKING $EN$E: THE INTERNATIONAL STUDENT PROBLEM
WHAT DOES IT MEAN TO BE A BAD TEST TAKER?
ABOUT THIS PODCAST
Tests and the Rest is THE college admissions industry podcast. Explore all of our episodes on the show page.
ABOUT YOUR HOSTS
Mike Bergin is the president of Chariot Learning and founder of TestBright. Amy Seeley is the president of Seeley Test Pros. If you're interested in working with Mike and/or Amy for test preparation, training, or consulting, feel free to get in touch through our contact page. We'd love to hear from you!