The college essay is, at heart, a sales letter intended to close the deal of a student's admission to a desired school. Why, then, do writers so often ignore the power of rhetoric to inform, persuade, or motivate? Amy and Mike invited educator and podcaster Ryan Tibbens to explore the benefits of writing rhetorically in admissions essays.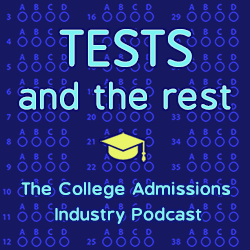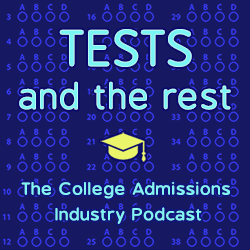 What are five things you will learn in this episode?
What exactly is rhetoric?
What are the two essential roles of an admissions essay?
Why does writing for a specific reader matter?
Why should "Show, don't tell," be the guiding philosophy?
Who must be the protagonist of an admissions essay?
MEET OUR GUEST
Ryan Tibbens is an award-winning high school English teacher, writing tutor, and podcast host in Northern Virginia. He believes numeracy, literacy, and rhetoric skills are essential to a person's personal and social well-being; accordingly, he strives to develop those skills in his students both at school and through Tibbens Education Services & Tutoring. In addition to hosting the ClassCast Podcast, a long-form podcast that focuses on outside-the-box thinking to improve education, he enjoys playing, reading, gardening, and hiking with his wife and two young children.
Find Ryan at mrtibbens@yahoo.com.
LINKS
RELATED EPISODES
WHY OPTIONAL STATEMENTS AREN'T OPTIONAL
TABOO ESSAY TOPICS
UTILIZING A REFLECTION JOURNAL TO PREPARE FOR YOUR COLLEGE ESSAY
ABOUT THIS PODCAST
Tests and the Rest is THE college admissions industry podcast. Explore all of our episodes on the show page.