The traditional college visit presents the perfect opportunity to get a real feel for a school while demonstrating sincere interest. A virtual college visit is no different. Amy and Mike invited admissions consultant Jessie Peck Martin to explain how to make the most of a virtual college admissions event.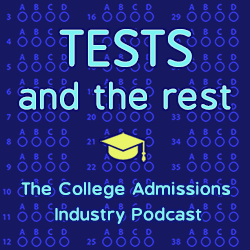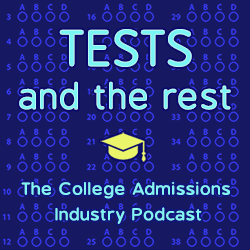 What are five things you will learn in this episode?
What, beyond the obvious, makes a virtual admissions event different from an on-campus admissions event?
How do larger virtual college fairs differ from individual virtual visits?
Why should all visits start with the student rather than the school?
Who should be asking questions, and what questions are best?
What is the best way to follow up after any college visit?
MEET OUR GUEST
Jessie Peck Martin, M. Ed., founder of CompassU Educational Consulting, LLC, author of Three Things About College Admissions: I Wish Someone Had Told Me and creator of the College Admissions Made Simple Virtual Academy, earned a B.S. in Marketing and a Master's degree in Education from Lehigh University (Go brown and white!). She launched CompassU Educational Consulting in 2014, bringing with her 25 years of experience in both classrooms and educational publishing. In 2019, Jessie was named a professional member of IECA and is a member of the New Jersey Association of College Admissions Counselors (NJACAC).
Jessie visits an average of twenty colleges and schools annually. She also meets with admissions officers and colleagues and attends national conventions to stay up to date on the ever-shifting landscape of admissions.
When she is not meeting with students Jessie is busy raising four children (and, so far, has launched two college graduates [University of Chicago '18, Lehigh University '19] and cheers her younger son and daughter on the slopes at boarding school [Stratton Mountain School '22, '24]), enjoys a yoga class here and there, cares for a sweet and needy Vizlsa and a crazy GSP, and volunteers around northwest New Jersey. When not coaching alpine ski racing or running his business, husband, Dave, is often an innocent bystander to the chaos.
Find Jessie at http://www.jessiepeckmartin.com.
LINKS
Three Things About College Admissions: I Wish Someone Had Told Me
College Admissions Made Simple Virtual Academy
RELATED EPISODES
MAKING THE MOST OF COLLEGE VISITS
VIRTUAL COLLEGE TOURS
COLLEGE ADMISSIONS DURING A GLOBAL PANDEMIC
ABOUT THIS PODCAST
Tests and the Rest is THE college admissions industry podcast. Explore all of our episodes on the show page.