In May 2020, the University of California Board of Regents eliminated standardized testing as part of its admissions considerations for at least five years. The move was alternately hailed or condemned, depending on your thoughts about education, standards, and opportunity. But what did the evidence suggest? Amy and Mike invited professor Donald Wittman to clarify why UC was wrong to stop using the SAT.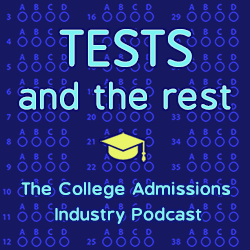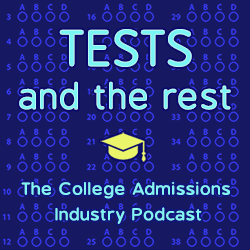 What are five things you will learn in this episode?
What led the University of California Regents to ban the use of the SAT and ACT for admissions?
Was this decision supported by the findings of the UC faculty?
Why were the Regents wrong to stop using the SAT?
Is the SAT biased for or against socioeconomically disadvantaged students?
What admissions policy would make more sense for the UC system?
MEET OUR GUEST
Donald Wittman is an emeritus professor in the Department of Economics at the University of California, Santa Cruz. He uses the tools of economics to explain a wide variety of subjects, including law, democratic politics, international relations, purely economic topics, and an assortment of unrelated topics (sports rules, theocracy, and family dynamics). He has 100 publications in professional outlets, including 2 sole-authored books and 4 edited books.
His most recent publication is Average Rank and Adjusted Rank are better Measures of College Success than is GPA, published in Educational Measurement: Issues and Practice. His present research is focused on two areas: (1) Why city council policy is more aligned with minority interests when there is at-large voting rather than when there is district voting even though minorities support the latter; and (2) Why the University of California Regents were wrong to abolish the use of the SAT in admissions.
Find Donald at wittman@ucsc.edu.
LINKS
A Foolish Decision on Testing
Critics will fight on despite faculty report urging University of California to keep SAT and ACT in admissions
The University of California Is Lying to Us
UC Officially Ditches All Tests for Undergraduate Admissions
RELATED EPISODES
DON'T SHOOT THE MESSENGER: WHAT TESTING TELLS US
WHY COLLEGE READINESS MATTERS
APPLYING TO A COLLEGE IN THE UC SYSTEM
ABOUT THIS PODCAST
Tests and the Rest is THE college admissions industry podcast. Explore all of our episodes on the show page.
ABOUT YOUR HOSTS
Mike Bergin is the president of Chariot Learning and founder of TestBright. Amy Seeley is the president of Seeley Test Pros. If you're interested in working with Mike and/or Amy for test preparation, training, or consulting, feel free to get in touch through our contact page. We'd love to hear from you!