Nurse practitioners are among the host of medical professionals we rely on every day for life saving health care. Does it surprise you to learn that they need to pass certain tests to show that they are up to the challenge? Amy and Mike invited educator and nurse practitioner Latrina Walden to share a unique perspective in the debate on why testing standards matter.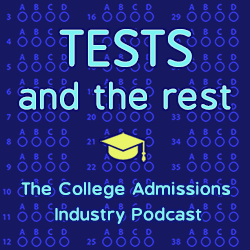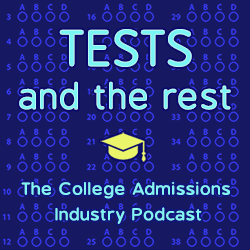 What are five things you will learn in this episode?
What kind of testing is required to become a nurse practitioner?
How stringent are these requirements?
Is there resistance to requiring certain test scores for nurse practitioners?
Would lowering or eliminating standards lead to better medical outcomes?
In what ways do testing standards matter outside of medicine?
MEET OUR GUEST
Latrina Walden was born and raised in northern California, until her family moved out to overtly green and history ridden Atlanta, Georgia where she attended high school. Upon graduation, she couldn't stay away from the California sunshine and attended college at the prestigious University of Southern California. After obtaining her Master's in Health Administration in 2006, she moved back to Georgia to catapult her colorful career of shooting for the stars and surprise, surprise – she hasn't landed yet!
With her legacy in mind, and aware that to whom much is given, much is required – she wears the title of mom, wife, multi-published professor, entrepreneur, and nurse practitioner. Latrina was a senior lecturer at Clayton University and is now a double board-certified family nurse practitioner. With an exemplary record of providing caring, thorough medical services to patients, she's worked in nursing home administration, dialysis administration and numerous nursing roles – including a trauma 1 emergency room nurse, a case manager and an enterprise staffing nurse.
At the heart of everything though, Latrina is a teacher. Growing up highly affirmed by her endless support system of a family, she took that love and wisdom and is giving it tenfold to the next generation. In a fun and relatable way, she talks to students about their future and what they want to change in the world. So, it's also no surprise that in her spare time, Latrina runs a highly successful online training program to help students prepare for their nurse practitioner certification tests. She presents proven test taking methodologies and skills that help students pass exams, as well as manage anxiety. Through this business, she also hopes to inspire a new wave of nurses that will flip the nursing industry on its head by creating a nurse community that supports each other and in result, provides better care to their patients.
Latrina has made it clear though: mom and wife are the most important titles she has. With her steady love of a husband, Robert, by her side, they've decided to live life to the fullest with their 2 beautifully vivacious and high-spirited children, little Rob and Leah. With God on their side, they believe in the importance of education, dedication to their crafts, travel, and most importantly – staying grounded. They have one rule when it comes to facing new opportunities and a sea of endless ways to positively change the world: just jump! It's only up from here.
Find Latrina at www.latrinawalden.com.
LINKS
RELATED EPISODES
WHAT DOES IT MEAN TO BE A BAD TEST TAKER?
WHAT SAT & ACT DIAGNOSTIC TESTS CAN TELL YOU
IN DEFENSE OF STATE TESTS
ABOUT THIS PODCAST
Tests and the Rest is THE college admissions industry podcast. Explore all of our episodes on the show page.