We probably won't know until September what the Fall 2020 college experience will truly be like, but students need to make momentous decisions about their semester plans NOW. Amy and Mike invited college counselor Tim Lear to offer insights into the upside of a semester online.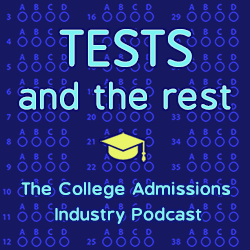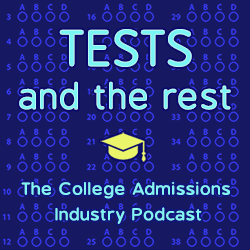 What are five things you will learn in this episode?
Why would students hesitate to attend traditional colleges remotely?
What are the unexpected disadvantages of pausing education?
What are the unexpected benefits of a semester (or more) of college online?
Why is work not a feasible alternative for most college students?
How can schools signal that they are ready to offer a rich online education?
MEET OUR GUEST
Tim Lear's career in education began in 1996 at Brewster Academy, where he learned that (a) New Hampshire is really cold during the winter and (b) working at a boarding school means teaching on Saturdays. Realizing that a day-school in NJ was perhaps a better fit for him, he joined the faculty at Oak Knoll, where he remained for 10-years. At Oak Knoll, Tim served as an English teacher in grades 9-12 and coached five Varsity sports.
In 2003, Tim was named the Director of College Counseling, and in 2007 he joined his alma mater, The Pingry School, where he has served as its College Director for the past 13-years. A member of Pingry's Senior Administrative Team, Academic Committee, and Well-being Collaborative, he helps to oversee curriculum review, diversity initiatives, and student wellness programs. Tim is a graduate of Princeton University (AB 1996) and Middlebury College (MA 2003).
Find Tim at tplear@hotmail.com.
LINKS
Here's a List of Colleges' Plans for Reopening in the Fall (updated regularly)
What is a Gap Year?
RELATED EPISODES
COLLEGE ADMISSIONS DURING A GLOBAL PANDEMIC
WHY TAKE A GAP YEAR?
COLLEGE ADVISING AND PREP BY VIDEOCONFERENCE
ABOUT THIS PODCAST
Tests and the Rest is THE college admissions industry podcast. Explore all of our episodes on the show page.