At every level of education, teachers serve irreplaceable roles as purveyors of knowledge, curators of culture, and gatekeepers to priceless opportunities and understandings. So why do students seem to so desperately avoid their instructors? Amy and Mike invited educational consultant Dale Troy to enumerate the compelling reasons why students should get to know their teachers.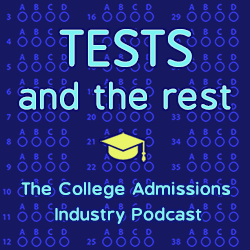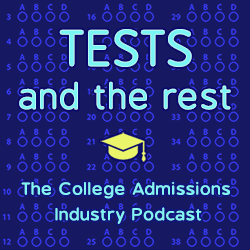 What are five things you will learn in this episode?
How does knowing your teachers–and having them know you–open up opportunities?
What are the best ways for students to get to know their teachers?
Why should high schoolers build strong, positive relationships with teachers?
Do students report having better college experiences if they've developed a relationship with professors?
What life skills are strengthened when a student gets to know their professors?
MEET OUR GUEST
Dale Troy is a College Success Coach and Certified Health Coach. Parents hire her to help their children transition successfully from high school to college.
Dale's experience in helping college students started with her own three daughters. All three of her daughters graduated from Yale College, and she is a graduate of Yale College and Yale Law School. Dale helps students get good grades, make great friends, and stay healthy, both physically and mentally.
The freshman dropout rate is currently 30%. Dale's College Success Formula program protects parents' college investment by setting their children up for success from the start of freshman year. The program helps students, at any point in their college career, implement the habits and skills they need for academic and social success, as well as physical and emotional health.
Find Dale at daletroy@crushcollegestress.com or talkwithdale.com.
LINKS
Getting Along With Your Teachers (for Teens)
A Parent's Guide to College: Six Keys to Ensure Your Child Graduates on Time
RELATED EPISODES
THE UNWRITTEN RULES OF COLLEGE SUCCESS
GALLUP ALUMNI SURVEY AND THE SIX COLLEGE EXPERIENCES THAT DRIVE SUCCESS
LETTERS OF RECOMMENDATION: GOOD VS. GREAT
ABOUT THIS PODCAST
Tests and the Rest is THE college admissions industry podcast. Explore all of our episodes on the show page.
ABOUT YOUR HOSTS
Mike Bergin is the president of Chariot Learning and founder of TestBright. Amy Seeley is the president of Seeley Test Pros. If you're interested in working with Mike and/or Amy for test preparation, training, or consulting, feel free to get in touch through our contact page. We'd love to hear from you!