Author Orison Swett Marden stated, "All who have accomplished great things have had a great aim, have fixed their gaze on a goal which was high, one which sometimes seemed impossible." That quote applies perfectly to the current state of selective high school and college admissions, but will it still in the near future? Amy and Mike invited educator Frances Kweller to explain why selective specialized schools matter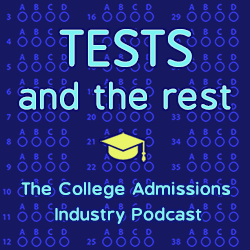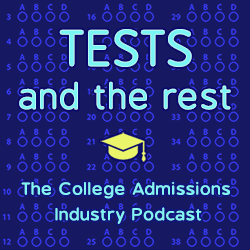 What are five things you will learn in this episode?
What kinds of schools are gated by an admissions test?
Why are highly selective specialized schools so desirable?
What happens when test scores are eliminated as admissions criteria?
Should a global pandemic be sufficient reason to waive testing requirements?
How are opportunities based on factors other than merit unevenly distributed?
MEET OUR GUEST
Frances Kweller, Esq., is an attorney at law and lifelong educator. The daughter of Russian immigrants, she was the first one in her immediate family to gain acceptance to a top college and obtain a professional degree. She graduated from New York University's Steinhardt School of Education and Hofstra University's School of Law.
Frances envisioned what is now "Kweller Prep" while she was applying to college. Throughout her own journey, she saw a need for strong academic guidance for first-generation students wanting to gain acceptance to competitive schools. Her goal was to "fill the gaps" by creating a preparatory environment to help others navigate competitive college admissions. Years later, Kweller Prep has evolved to assist thousands of ambitious students in achieving their goals. The company is a proud supporter of many diversity initiatives and outreach programs throughout New York City.
Find Frances at http://www.kwellerprep.com/.
LINKS
Frances Kweller Speaks at Rally to Support the SHSAT Exam and Gifted and Talented Programs
RELATED EPISODES
WHY TESTING STANDARDS MATTER
HOW TESTS DRIVE LEARNING
WHAT DOES IT MEAN TO BE A BAD TEST TAKER?
ABOUT THIS PODCAST
Tests and the Rest is THE college admissions industry podcast. Explore all of our episodes on the show page.