While most K-12 students would love test-optional schooling, most K-12 teachers strongly disagree. Why are exams essential and inextricable components of education? Amy and Mike invited educator Travis Koutsoubos-Miles to discuss how tests drive learning.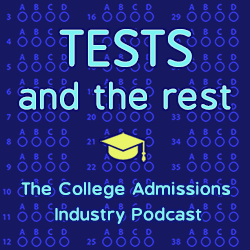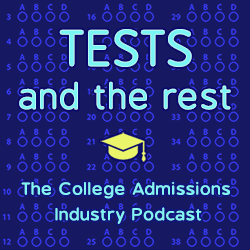 What are five things you will learn in this episode?
Are tests necessary in the classroom?
In what ways do testing and accountability interact?
Do the SAT and ACT validly measure critical thinking?
How do tests like the SAT and ACT drive instruction?
What roles do test validity and the testing effect play in learning?
MEET OUR GUEST
Travis Koutsoubos-Miles studied philosophy and theology at Wheaton College. After earning his degrees, he taught history at a private high school and then English composition at KIPP Houston High School, where his students soared scholastically. He is now Executive Director of an education startup called Born to Know, which provides advanced teacher training and curricular resources for urban public school educators.
Find Travis at allofus@borntoknow.com.
LINKS
The ACT and SAT don't just measure learning. They drive it, too.
Testing is Learning
RELATED EPISODES
THE REALITY OF GRADE INFLATION
WHAT DOES IT MEAN TO BE A BAD TEST TAKER?
DO TEST OPTIONAL POLICIES DRIVE EQUITY?
ABOUT THIS PODCAST
Tests and the Rest is THE college admissions industry podcast. Explore all of our episodes on the show page.