If you weren't keenly aware of the differences between spoken and written English, you probably haven't taken the ACT! Amy and Mike invited educator Jason Derby to discuss both the details and implications of ACT English reporting categories.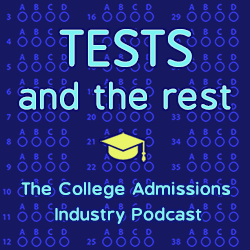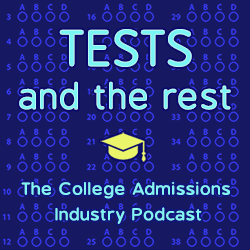 What are five things you will learn in this episode?
What are the main ACT English Reporting Categories?
What can students and educators learn from English Reporting Categories?
Why are rules more important than your ears?
Does being a great writer guarantee a high ACT English score?
What does the ACT English test tell us about effective communication?
MEET OUR GUEST
Jason Derby is a high school Math and test prep teacher at Cuba City High School. He is the founder of Jason Derby ACT Prep and has tutored all five ACT subjects since 2016 in Dubuque, IA and the tri-state area. He is an ACT Certified Trainer in all areas of the ACT. He graduated from Loras College with a Biochemistry degree.
Find Jason at 01jason20@gmail.com.
LINKS
English Test Description for the ACT
ACT Reporting Categories: English
College Readiness Benchmarks
RELATED EPISODES
DIFFERENCES BETWEEN SAT AND ACT GRAMMAR
WHAT SAT & ACT DIAGNOSTIC TESTS CAN TELL YOU
EMERGING TRENDS IN SAT AND ACT CONTENT 2020
ABOUT THIS PODCAST
Tests and the Rest is THE college admissions industry podcast. Explore all of our episodes on the show page.