While we have no choice but to accept that life isn't always fair, we can–and should–do much better to make sure education is always equitable. Amy and Mike invited educator and author Michael Marlowe to explore what it means to level the playing field for students.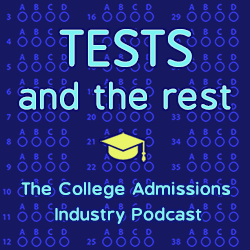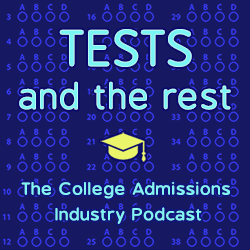 What are five things you will learn in this episode?
How is education in the United States like a pendulum?
What hasn't changed in education in the 21st century?
Can you create fairer standards by eliminating objective data?
Who is disadvantaged by overemphasis on grades?
How can we really level the playing field for students who are behind educationally?
MEET OUR GUEST
Michael Marlowe is a man of all trades within the supplemental education community. Michael spent the better part of 16 years with Kaplan before moving on to Huntington Learning Centers and then on to founding Math and English Consulting, now Succential. Michael is a writer with few peers. He has written materials for all graduate-level examinations, high school examinations, and high-stakes test examinations at all elementary levels.
Michael's thirty-five-plus-year career has spanned the realms of teaching, writing, marketing, managing, and leading at local, state, and national levels. Michael started his career at Kaplan by handing out tapes in the tape library and finished 16 years later as the product director for their institutional sales division. At Huntington Learning Centers, Michael re-created their entire SAT program and started the rebuild of its SAT division. Finally, in January of 2000, Michael started his own SAT and College Consulting business. Mr. Marlowe has always advocated innovative approaches and equity in supplemental education. Since 2000, Michael has authored multiple SAT preparation books and conducted a variety of workshops on how to prepare for standardized examinations.
Michael is an expert in creating in-school, duplicative programs, that foster capacity and growth in scores and learning. Finally, Michael has written 16 books to be used in courses for the SAT, ACT, CDOS, Accuplacer, TSI, Regents, and ALEKS exams in the last two exciting years.
Find Michael at succential.com or michaelmarlowe0111@gmail.com.
LINKS
Grade Inflation in High Schools (2005–2016)
High School Grades: Higher and Higher
RELATED EPISODES
DON'T SHOOT THE MESSENGER: WHAT TESTING TELLS US
THE HEIGHTENED NEED FOR TESTING IN 2021
IMPLICATIONS OF AN ENVIRONMENTAL CONTEXT DASHBOARD
ABOUT THIS PODCAST
Tests and the Rest is THE college admissions industry podcast. Explore all of our episodes on the show page.
ABOUT YOUR HOSTS
Mike Bergin is the president of Chariot Learning and founder of TestBright. Amy Seeley is the president of Seeley Test Pros. If you're interested in working with Mike and/or Amy for test preparation, training, or consulting, feel free to get in touch through our contact page. We'd love to hear from you!