Parents, educators, and bloviators of every stripe have been given platforms to express their opinions on testing, admissions, and standards, but how often do we hear from those whose futures are directly impacted by this ongoing debate? Amy and Mike invited students from Eufaula HS and educator Olivia Jones to share student perspectives on why tests matter.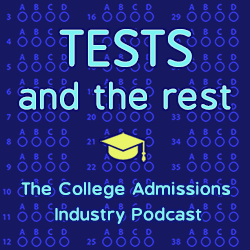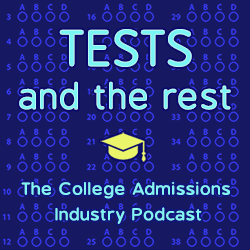 What are five things you will learn in this episode?
What do some school-based test prep programs look like?
How do prep classes differ from other academic classes?
What opportunities do high test scores create in 2023?
How else does test prep help, apart from the opportunities unlocked by higher scores?
What else should people know about testing and prep?
MEET OUR GUEST
Meet Olivia Jones, a native of Huntsville, AL who has lived in Eufaula, AL for the last ten years. She graduated from the University of Alabama in 2011 with a degree in Secondary English Education. After teaching at Eufaula High School for five years, Olivia decided to further her education and, in 2019, graduated from Faulkner Law School. While awaiting her results from the Alabama State Bar Exam, Oliva was drawn back to teaching at Eufaula High School where the skills she learned applying for law school found a new application: test prep. She currently teaches ACT prep full-time at Eufaula High School and tutors other students privately through her company, Impact Tutoring Services.
Olivia appeared in episode 323 as the subject of a TEST PREP PROFILE.
Find Olivia at Olivia@impacttutoringservices.com.
LINKS
Tests As Equalizers And Predictors Of Success
What Does an SAT Score Mean in a Test-Optional World?
RELATED EPISODES
INCORPORATING TEST PREP INTO THE HIGH SCHOOL CLASSROOM
WHY THE SAT AND ACT ARE AWESOME
TEST SCORES: TO SUBMIT OR NOT
ABOUT THIS PODCAST
Tests and the Rest is THE college admissions industry podcast. Explore all of our episodes on the show page.
ABOUT YOUR HOSTS
Mike Bergin is the president of Chariot Learning and founder of TestBright. Amy Seeley is the president of Seeley Test Pros. If you're interested in working with Mike and/or Amy for test preparation, training, or consulting, feel free to get in touch through our contact page. We'd love to hear from you!