When more selective schools open doors to more substantial opportunities–and compensation– gaining admission to the right MBA program can be serious business! Amy and Mike invited test prep professional Brett Ethridge to share the most current guidance on getting into business school.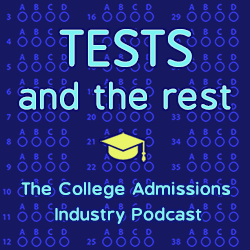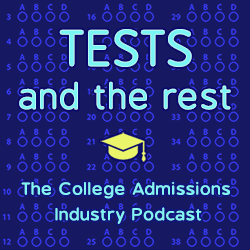 What are five things you will learn in this episode?
Do college majors matter to business school?
What admissions tests do business schools accept?
What is the optimal timeline for applying to MBA and related programs?
How much does work experience matter in this process?
How can applicants demonstrate leadership in their applications?
MEET OUR GUEST
After graduating from Duke University with a degree in Public Policy, Brett Ethridge spent two years in Madagascar doing community health education with the U.S. Peace Corps. Upon his return to the States, he helped launch a PR/marketing firm in Washington, D.C. before heading to graduate school where he earned a MA in International Finance and Economic Development from the University of Denver.
Dominate Test Prep, LLC is a leading provider of online GMAT and GRE test preparation courses and lessons to empower prospective MBAs and graduate school students to get into the programs of their choice. Dominate Test Prep is the parent company for Dominate the GMAT (www.dominatethegmat.com) and Dominate the GRE (www.dominatethegre.com) which have helped thousands of happy clients from around the world boost their scores on these all-important standardized tests so that they can pursue their dreams and future life aspirations, starting with higher education.
Brett is also proud to be an Associate Member of AIGAC, the Association of International Graduate Admissions Consultants. In addition to founding Dominate Test Prep, Brett also operates successful nutrition and stock trading businesses. He is a huge Duke basketball fan, an avid tennis player, and a budding CrossFit athlete.
Brett first appeared on our podcast in episode 84 to discuss The Inner Game of Testing.
Find Brett at brett@dominatetestprep.com or visit http://dominatetestprep.com.
LINKS
About the Executive Assessment
Proven Principles of Perfect Practice
RELATED EPISODES
WRITING RHETORICALLY IN ADMISSIONS ESSAYS
LETTERS OF RECOMMENDATION: GOOD VS. GREAT
WHAT EVERY PRE-MED MAJOR SHOULD KNOW
ABOUT THIS PODCAST
Tests and the Rest is THE college admissions industry podcast. Explore all of our episodes on the show page.
ABOUT YOUR HOSTS
Mike Bergin is the president of Chariot Learning and founder of TestBright. Amy Seeley is the president of Seeley Test Pros. If you're interested in working with Mike and/or Amy for test preparation, training, or consulting, feel free to get in touch through our contact page. We'd love to hear from you!