Policies that allow students to apply to the colleges and universities of their choice ahead of the rest of the pack seem to offer tremendous advantages. But who really benefits and are there any disadvantages? Amy and Mike invited retired college president and author Michael T Nietzel to offer an expert analysis of Early Decision and Early Action.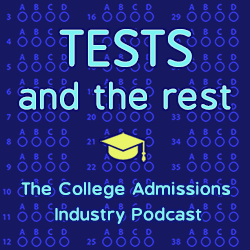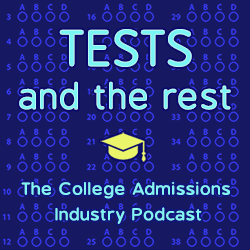 What are five things you will learn in this episode?
What are Early Decision (ED) and Early Action (EA) policies?
What advantages and disadvantages affect students using this application approach?
What are the advantages and unexpected disadvantages to colleges offering Early Decision and Early Action?
Who benefits the most from these options?
How will ED and EA be affected by the recent changes in NACAC policy?
MEET OUR GUEST
Michael T Nietzel is president emeritus of Missouri State University. After earning my B.A. from Wheaton College (Illinois), Mike was awarded a Ph.D. in clinical psychology from the University of Illinois in 1973. He then joined the faculty at the University of Kentucky, where he progressed through the professorial ranks and served as director of the Clinical Psychology Program, chair of the department of psychology, dean of the graduate school, and provost. In 2005, Mike was appointed president of Missouri State University.
Following retirement from Missouri State in 2011, Mike became senior policy advisor to Missouri Governor Jay Nixon. From 2016-18, he served as a Deputy Director of the Missouri Department of Mental Health. Recently, he has authored two books: Degrees and Pedigrees: The Education of America's Top Executives (2017) and Coming to Grips With Higher Education (2018), both published by Rowman & Littlefield. Mike is currently a Senior Contributor to Forbes Online.
Find Mike at mikenietzel@gmail.com.
LINKS
Early-Decision College Admissions For 2019 And 2020
College Board page on Early Decision & Early Action
Early Action and Early Decision vs. Regular Decision Admission Rates
The Debate Over Early Decision In College Admission: Who Is It Good For?
Colleges Should Abandon Early Admissions
2020 Changes in College Admissions Rules (Tests and the Rest #40)
ABOUT THIS PODCAST
Tests and the Rest is THE college admissions industry podcast. Explore all of our episodes on the show page.