The odds that any individual college applicant will accept, enroll, and persist to graduation may not mean much to a given institution, but those same numbers for the entire applicant pool mean everything. No wonder schools track every applicant interaction so carefully! Amy and Mike invited educational consultant Matthew Herr to clarify how much colleges really know about applicants.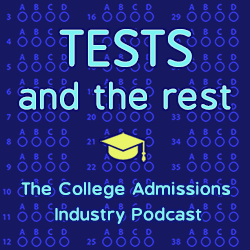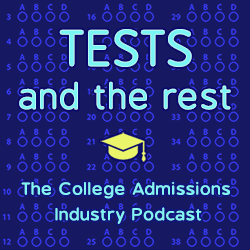 What are five things you will learn in this episode?
What is the purpose of an enrollment management CRM like Slate?
How much does a school really know about their applicants?
How is this data beneficial to the student and to the school?
What differentiates this accumulated information from "demonstrated interest"?
What should students do to display strong digital demonstrated interest?
MEET OUR GUEST
Matt Herr currently serves as the Integrations Manager and Senior Slate Strategist at Underscore, a Carnegie Company. Before joining the Underscore team, he spent 14 years progressing through the ranks in Enrollment Management at various institutions; both small-private, as well as highly selective: in numerous roles including Senior Director of Admissions, Director of Enrollment Data Management, Director of Transfer Admissions, and Assistant Director of Financial Aid.
Matt has a passion for helping institutions meet enrollment goals, while providing a student centric approach to enrollment. His experience and passion combine in his current role to help schools implement and enhance their Slate instances to meet the needs of a continuously changing higher education landscape.
Find Matt at https://www.underscorehighered.com/.
LINKS
https://slate.org/
https://technolutions.com/solutions/slate
RELATED EPISODES
TRANSPARENCY IN COLLEGE ADMISSIONS
DO COLLEGES CARE ABOUT THEIR APPLICANTS?
YOU CAN'T HANDLE THE TRUTH: SECRETS OF COLLEGE ADMISSIONS
ABOUT THIS PODCAST
Tests and the Rest is THE college admissions industry podcast. Explore all of our episodes on the show page.
ABOUT YOUR HOSTS
Mike Bergin is the president of Chariot Learning and founder of TestBright. Amy Seeley is the president of Seeley Test Pros. If you're interested in working with Mike and/or Amy for test preparation, training, or consulting, feel free to get in touch through our contact page. We'd love to hear from you!