The attainment of a law degree in the United States is bookended by two essential standardized tests. While work in the legal field depends on passing at least one bar exam, the whole journey starts with an important admissions test. Amy and Mike invited educator David Lynch to explain all about the LSAT.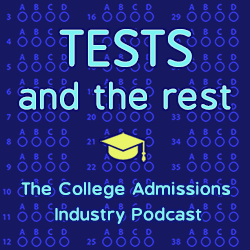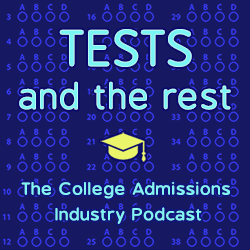 What are five things you will learn in this episode?
What is the LSAT?
What kinds of schools or programs use the LSAT for admissions?
When should students prepare for and take the LSAT?
What should test takers know about the computer-based format of the LSAT?
Will the GRE dethrone the LSAT?
MEET OUR GUEST
David Lynch is the founder of StudyLark Test Prep. He has been working with students worldwide since 1999 on the LSAT, SAT, ACT, GMAT, and GRE tests, and he's taught Chemistry and English as a Second Language.
Dave is the author of the StudyLark Guide to SAT Writing and Language as well as several other books on the LSAT and other standardized tests. He works with test preparation shops large and small to create high-quality custom teaching materials, and he has served as technical editor for study guides by nationally recognized brands. StudyLark provides individual tutoring for college and graduate school admissions.
You can earn more about Dave and her background, experience, and practice in his TEST PREP PROFILE from episode #173.
Find Dave at studylark.com or info@studylark.com.
LINKS
https://slate.org/
https://technolutions.com/solutions/slate
RELATED EPISODES
TRANSPARENCY IN COLLEGE ADMISSIONS
DO COLLEGES CARE ABOUT THEIR APPLICANTS?
YOU CAN'T HANDLE THE TRUTH: SECRETS OF COLLEGE ADMISSIONS
ABOUT THIS PODCAST
Tests and the Rest is THE college admissions industry podcast. Explore all of our episodes on the show page.
ABOUT YOUR HOSTS
Mike Bergin is the president of Chariot Learning and founder of TestBright. Amy Seeley is the president of Seeley Test Pros. If you're interested in working with Mike and/or Amy for test preparation, training, or consulting, feel free to get in touch through our contact page. We'd love to hear from you!