Learning doesn't have to stop just because schools are closed, does it? The future arrives whether we are ready or not, which means counselors, educators, and consultants need to continue to provide support even when they can't meet students face-to-face. Amy and Mike invited admissions consultant Jona Jacobson to share key insights into college advising and prep by videoconference.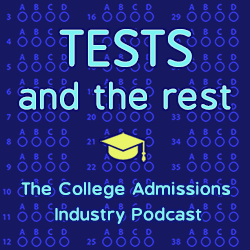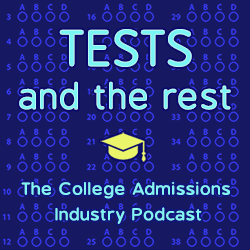 What are five things you will learn in this episode?
Can advising or instruction ever be as effective over video?
How does working over video differ from working in person?
What hardware and software facilitates effective meetings?
How can attention to onboarding make video conferencing better?
How tech savvy do you need to be to work by video?
MEET OUR GUEST
Jona Jacobson is an independent educational consultant who coaches students on choosing colleges and completing their college applications and essays. A former attorney and substitute teacher, Jona is in her seventh year of advising students and families through the college application process, both locally and nationally.
Jona was our expert guest way back in episode 5 to discuss NEED BLIND AND NEED AWARE ADMISSIONS.
Find Jona Jacobson at jjcollegeadvising@gmail.com.
LINKS
Benefits of Online Tutoring
The Best Mobile Scanning Apps
ABOUT THIS PODCAST
Tests and the Rest is THE college admissions industry podcast. Explore all of our episodes on the show page.