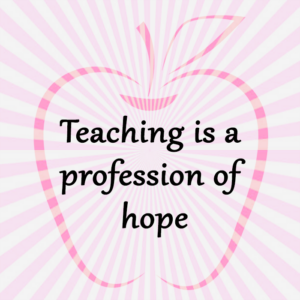 The beginning of every new school year reminds me of how much the work of a tutor resembles that of a farmer. We educators live in accordance with certain cycles, not of light, warmth, and rainfall but of test dates and grading periods. In some seasons we plant. In others, with hope, we enjoy a bountiful harvest. Then the cycle begins anew.
Obviously, even a city boy like me recognizes the vast chasm between toiling in a field versus a classroom. Yet, the art and craft of one profession can be seen in the other, even beyond that anxiety all entrepreneurs share when waiting to see what this year's crops (figurative or literal) will look like. Take these classic quotes about farming and substitute "teaching" and "tutor" where appropriate. Prepare to be amazed at how naturally the insights apply:
"The ultimate goal of farming is not the growing of crops, but the cultivation and perfection of human beings." — Masanobu Fukuoka
"It is only the farmer who faithfully plants seeds in the Spring, who reaps a harvest in the Autumn." — B. C. Forbes
"Life on a farm is a school of patience; you can't hurry the crops or make an ox in two days." — Henri Alain
"Weeding is as necessary to agriculture as sowing." — Mahatma Gandhi

"Don't judge each day by the harvest you reap but by the seeds that you plant." — Robert Louis Stevenson
If parallels between the labors of farmers and tutors weren't striking enough, consider the traits that define those who hear the calling of either profession:
"To be a farmer is to be a student forever, for each day brings something new." — John Connell
"The farmer has to be an optimist or he wouldn't still be a farmer." — Will Rogers
"Farming is a profession of hope." — Brian Brett
Wouldn't you also agree that teaching is a profession of hope?
— Mike Bergin
Tutor Tastemaker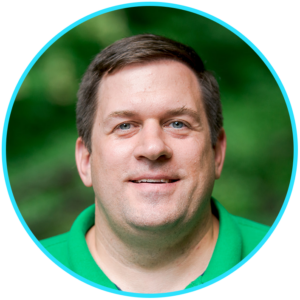 Brian Eufinger is a tutor based in Atlanta, GA who focuses on teaching SAT and ACT (but primarily ACT, the better test!)
What are three resources your practice depends on?
1) Real mock tests for baselines, so that students can "measure twice, cut once" during busy junior year and have the confidence that they are choosing the correct test that respects both their time and their parents' wallet!
2) The Edison Prep "Bulb" ACT and SAT books that we authored/revise each year both to add new content as the test shifts and to increase the efficiency and effectiveness of our pedagogy
3) Text Expander – an amazing tool that saves our team hundreds of hours per year for a few bucks a month by letting us type tiny keyboard shortcuts to pop custom scripts, text, or canned emails into any application (email, word, even during teaching!). Their CFO should charge at least triple what they charge.
What is one more resource you strongly recommend?
MathChops – We are working on implementing it alongside our curriculum so that kids can focus on timed drills with real tests to build stamina when they have 35+ minutes, but fit some quick math in that interstitial garbage time when finishing a chemistry quiz early, waiting for swim meets to start, etc.
What is one insight every tutor should hear? 
The best way to get better in this field is to regularly hang out (in person or virtually) with fellow professional tutors. The more you are made to feel dumb (in a good way!) by your peers, the faster you will iterate and improve your craft! Be it an NTPA Happy Hour or a tutor guys trip or NTPA conference, I look forward to hearty debate and talking shop with fellow tutors on a regular basis. Those meetups end up being "spots of time," the ripple effects of which are felt long after the event concludes. (Yes, that's a shoutout to ACT 70A!)
Tutor Tips, Tools, and Thoughts
Creating visual explanations improves learning
Students assigned visual explanations rather than verbal ones learned more without new teaching.
Overcoming Students' Reluctance To Take On More Effective Study Techniques
Simply teaching students about more effective study techniques is insufficient to change behavior.
If You Don't Understand Margin, You Don't Understand Business
Tutoring businesses often yield nice margins, as long as you know what you're doing.
Grade Acceleration in the News
Curious about the impact of skipping grades? The University of Iowa Belin-Blank Center is the leading research center in gifted education and talent development.
Elgato Facecam – 1080p60 True Full HD Webcam
The best sub-$200 webcam around. Online tutors who invest in high production values can charge more, right?
Did you enjoy this issue of Tutor: The Newsletter? Get the next issue right in your inbox by subscribing below: