That major aspects of K-12 and higher education along with society at large are undergoing meaningful transformation much faster than usual cannot be argued. How, then, can we swim with the tide rather than be pulled under? Amy and Mike invited college consultant Cyndy McDonald to expand upon the upsides of rapid changes in education.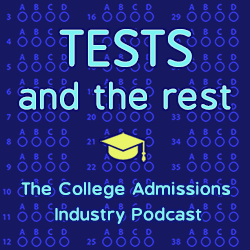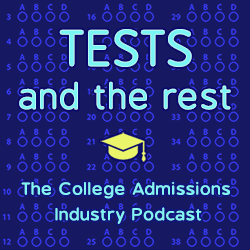 What are five things you will learn in this episode?
What aspects of education are changing rapidly?
What are the downsides of such a dynamic and volatile environment?
What are the upsides of rapid change for students?
What are the upsides of rapid change for counselors and educators?
What advice do you have for handling rapid change?
MEET OUR GUEST
Cyndy McDonald is a recognized leader in both college counseling and in business. She has over thirty years of experience as a college advisor. She has trained many advisors when they were starting college consulting firms. Currently, Cyndy teaches in the UCLA online college counseling certificate program. Cyndy is also the founder of Higher Education Consultants Association (HECA), a professional membership organization for independent educational consultants. She currently serves as director of HECA's Professional Development Institute (PDI). She serves as an active member of several professional organizations: NCAG, AICEP, NACAC, IECA, WACAC and HECA.
Find Cyndy at cyndy@cyndymcdonald.com.
LINKS
What AVID Is / College & Career Readiness
RELATED EPISODES
THE ULTIMATE COLLEGE STRESS TEST
YIN AND YANG IN COLLEGE ADMISSIONS
WOULD ELIMINATING TESTS MAKE EDUCATION MORE EQUITABLE
ABOUT THIS PODCAST
Tests and the Rest is THE college admissions industry podcast. Explore all of our episodes on the show page.
ABOUT YOUR HOSTS
Mike Bergin is the president of Chariot Learning and founder of TestBright. Amy Seeley is the president of Seeley Test Pros. If you're interested in working with Mike and/or Amy for test preparation, training, or consulting, feel free to get in touch through our contact page. We'd love to hear from you!