A Great Business Education Accessible For All with higher ed administrator Ian Mortimer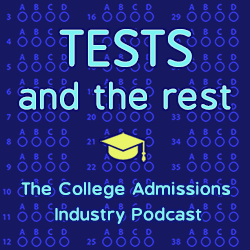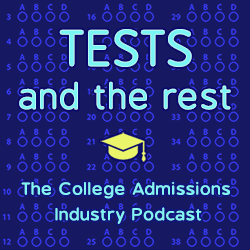 What are five things you will learn in this episode?
What is the story behind The Golisano Institute for Business & Entrepreneurship?
How does Golisano Institute work?
Who are Golisano Institute's ideal students?
What kinds of outcomes will Golisano Institute students and graduates experience?
What should someone curious about Golisano Institute know about it?
ABOUT GOLISANO INSTITUTE
The Golisano Institute for Business & Entrepreneurship is predicated on the belief that everyone can successfully participate in the job market and economy if given a chance. Through its 24-month accelerated curriculum, students can gain the knowledge and networks that make them immediately relevant and valued by employers. Embedded in the curriculum are courses on entrepreneurship, project management, computer coding, personal finance, and some of the other more common courses in areas such as finance, marketing, and accounting. However, the key curricular distinctiveness is highlighted by its integration with employers. An employer network of more than 50 organizations work in tandem with students and serve as mentors, recruiters, and inspirers.
The Institute is deeply committed to providing opportunity for all students, regardless of their means and resources. Via the generosity of Tom Golisano, businessman and philanthropist, students pay a low tuition of $8,900 per year (which includes all books, fees, and technology) and financial assistance is available for those that require support.
If one can imagine an educational environment that is truly community-based, has faculty and staff that are great mentors as well as teachers, and is tightly connected to economic opportunities via a great business community, you will see the Institute in action at 150 Sawgrass Drive in Rochester, New York. The schedule is fixed so students can plan their lives and should accommodate students with various competing priorities.
There is not another educational opportunity in the United States that provides as much business education and mentorship for the price as the Golisano Institute for Business & Entrepreneurship. Whether you are a graduating high school senior seeking a next step that allows you to pursue your dream of starting your own business, or an adult that wants to reestablish themselves in the job market, the Institute is eager to help all that are motivated and qualified.
For more information, please contact Maren Welch at mwelch@golisanoinstitute.org or visit https://golisanoinstitute.org.
ABOUT THIS PODCAST
Tests and the Rest is THE college admissions industry podcast. Explore all of our episodes on the show page.
ABOUT YOUR HOSTS
Mike Bergin is the president of Chariot Learning and founder of TestBright. Amy Seeley is the president of Seeley Test Pros. If you're interested in working with Mike and/or Amy for test preparation, training, or consulting, feel free to get in touch through our contact page. We'd love to hear from you!