You would presume that the reputation of an institution of higher education would be based on factors like academic rigor and postgraduate success, but that would be naïve. Amy and Mike invited educator Christopher Sanderson to explain the meaning of the Flutie effect in admissions.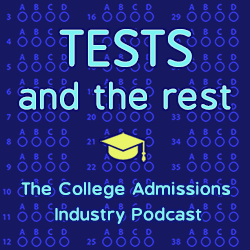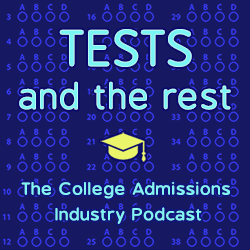 What are five things you will learn in this episode?
What is the Flutie Effect?
What sporting events are most likely to trigger the Flutie Effect?
How intensely does the Flutie Effect impact admissions chances?
Can non-sporting events exert a Flutie Effect?
What should applicants and counselors look for to manage a potential Flutie Effect?
MEET OUR GUEST
Christopher Sanderson is Sanderson Test Prep's Founder and President. In 2011, when starting STP, Chris established a company and elite teaching team that cater to academically competitive students who are serious about success.
Chris was born in Miami, FL and attended the University of Notre Dame. Prior to founding Sanderson Test Prep, Chris taught for Kaplan where he was responsible for hiring and training new teachers and was twice named Teacher of the Year. He now lives in San Antonio with his wife and their 3 dogs.
Chris specializes in a wide variety of academic subject areas and standardized tests.
Chris first appeared on the podcast in episode 161 for Making Online Tutoring Matter More and in episode 193 for a test prep profile.
Find Christopher at https://sandersontestprep.com or 305-878-TEST.
LINKS
The Flutie Effect: How Athletic Success Boosts College Applications
Who is Doug Flutie?
RELATED EPISODES
OVERLOOKED ASPECTS OF CAMPUS LIFE
MATCHING TYPES OF STUDENTS TO TYPES OF SCHOOLS
USING THE COMMON DATA SET
ABOUT THIS PODCAST
Tests and the Rest is THE college admissions industry podcast. Explore all of our episodes on the show page.
ABOUT YOUR HOSTS
Mike Bergin is the president of Chariot Learning and founder of TestBright. Amy Seeley is the president of Seeley Test Pros. If you're interested in working with Mike and/or Amy for test preparation, training, or consulting, feel free to get in touch through our contact page. We'd love to hear from you!