The Free Application for Federal Student Aid has always been a crucial but complicated and challenging step in receiving financial aid for college or graduate school. What improvements does the future hold? Amy and Mike invited financial aid advisor Ed Recker to explain the impact of the Better FAFSA for both new and previous filers.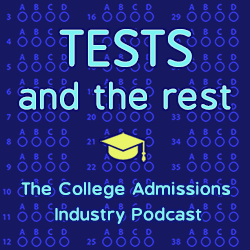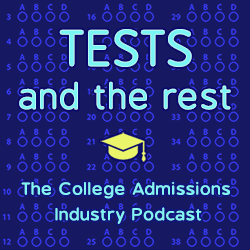 What are five things you will learn in this episode?
What are the major differences in the current FAFSA and Better FAFSA?
How do these changes impact calculation of the Expected Family Contribution (EFC)?
Does this new FAFSA impact a college or university's Net Price Calculator?
What changes should families with multiple students in college be aware of?
Will the Better FAFSA timeline have implications for Early Action/Early Decision applications or CSS profiles?
MEET OUR GUEST
Ed Recker is a Director of High School Relationship Management with Sallie Mae, serving high schools, states, and professional organizations throughout the U.S. He joined Sallie Mae in 2019, and has over 20 years' experience in the financial aid and enrollment industry. Prior to joining Sallie Mae, Ed was a Senior Consultant within the Enrollment Division of Ruffalo Noel Levitz, held the position of Vice President for Enrollment Management at the University of Findlay, and held various financial aid positions at the University of Findlay, Terra State Community College, and Bowling Green State University. Ed holds a M.Ed. in Higher Education from the University of Toledo, and resides in Ottawa, OH with his wife Kate and daughter Evelyn.
Find Ed at Edward.Recker@salliemae.com.
LINKS
FAFSA® 2023: How to Apply for Financial Aid | Sallie Mae
Nitro Next
Sallie Mae – YouTube
FAFSA Simplification: A Better FAFSA Process Means a Better Future for Borrowers | Federal Student Aid
RELATED EPISODES
UNDERSTANDING YOUR COLLEGE TUITION BILL
WHAT IS A NET PRICE CALCULATOR?
THE PRICE YOU REALLY PAY FOR COLLEGE
ABOUT THIS PODCAST
Tests and the Rest is THE college admissions industry podcast. Explore all of our episodes on the show page.
ABOUT YOUR HOSTS
Mike Bergin is the president of Chariot Learning and founder of TestBright. Amy Seeley is the president of Seeley Test Pros. If you're interested in working with Mike and/or Amy for test preparation, training, or consulting, feel free to get in touch through our contact page. We'd love to hear from you!