As the primary ambassadors to prospective students throughout the application process, college admission representatives manage most communication on behalf of their institutions. So how should applicants communicate with them? Amy and Mike invited educator John Durante to share advice on how to speak to a college admissions rep.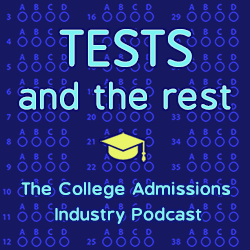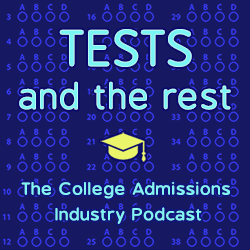 What are five things you will learn in this episode?
What, in your experience, is the role of a college admissions representative?
What kind of questions should applicants ask admissions reps?
What kind of questions should applicants avoid asking admissions reps?
How can applicants best demonstrate authentic interest in their communications with reps?
How much influence, if any, do admissions reps have on which applicants get accepted?
MEET OUR GUEST
Dr. John Durante, a Stony Brook University alum, has been the principal of Syosset High School for 13 years. In 2016 he was named Best Principal on Long Island from the Bethpage Federal Credit Union and is also a recipient of the PTA Founders Day Award and Jenkins Award. Dr. Durante started his career at Syosset High School in 1994 as a teacher of world languages and he prides himself on helping others. After helping his daughters through the college admissions process, he came up with the idea of interviewing college admissions representatives to provide students and parents with insight and advice, straight from the people who ultimately make the admissions decisions. So, he launched "The College Admissions Process Podcast" in February 2022 and has released over 100 episodes, while currently averaging over 10,000 downloads each month.
Find John at collegeadmissionstalk@gmail.com.
LINKS
The College Admissions Process Podcast
The College Admissions Process Alphabetical List with links
John Durante on LinkedIn
RELATED EPISODES
MAKING THE MOST OF COLLEGE VISITS
HOW TO BUILD RELATIONSHIPS WITH COLLEGES
DEMONSTRATING INTEREST DURING VIRTUAL COLLEGE TOURS
ABOUT THIS PODCAST
Tests and the Rest is THE college admissions industry podcast. Explore all of our episodes on the show page.
ABOUT YOUR HOSTS
Mike Bergin is the president of Chariot Learning and founder of TestBright. Amy Seeley is the president of Seeley Test Pros. If you're interested in working with Mike and/or Amy for test preparation, training, or consulting, feel free to get in touch through our contact page. We'd love to hear from you!