Most of us live within a carefully planned budget, where we spend based on anticipated costs and expenses. But how can we predict the cost of a college application when the numbers involved are so hard to read or even find? Amy and Mike invited researcher Laura W. Perna, Ph.D. to explain all about net price calculators.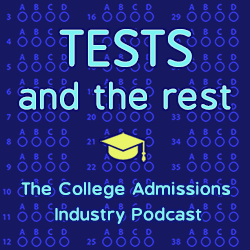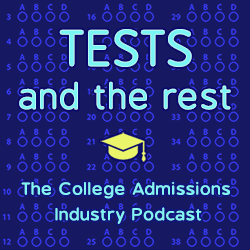 What are five things you will learn in this episode?
What is a net price calculator, and why are they important?
Does every college have a net price calculator and where can you find it?
What should you beware of with net price calculators?
How does the net price calculator align with a family's EFC?
What are the real costs of college attendance?
MEET OUR GUEST
Laura W. Perna is Vice Provost for Faculty, GSE Centennial Presidential Professor of Education, and Executive Director of the Alliance for Higher Education and Democracy (AHEAD) at the University of Pennsylvania. Her program of research focuses on identifying how social structures, educational practices, and public policies promote and limit college access and success, particularly for students from groups that are underrepresented in higher education. She is a member of the National Academy of Education, fellow of the American Educational Research Association, and past president of the Association for the Study of Higher Education. She is also on the board of directors for PNPI, the Postsecondary Network Policy Institute.
Find Laura at lperna@upenn.edu.
LINKS
Questioning the Calculations – Are colleges complying with federal and ethical mandates for providing students with estimated costs?
RELATED EPISODES
THE PRICE YOU REALLY PAY FOR COLLEGE
WHEN BORROWING FOR SCHOOL IS A BAD IDEA
THE RAMPANT COST OF COLLEGE
ABOUT THIS PODCAST
Tests and the Rest is THE college admissions industry podcast. Explore all of our episodes on the show page.
ABOUT YOUR HOSTS
Mike Bergin is the president of Chariot Learning and founder of TestBright. Amy Seeley is the president of Seeley Test Pros. If you're interested in working with Mike and/or Amy for test preparation, training, or consulting, feel free to get in touch through our contact page. We'd love to hear from you!