Ready to learn the history, philosophy, and practice of an experienced professional in the test prep industry?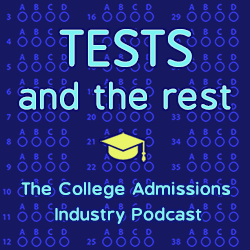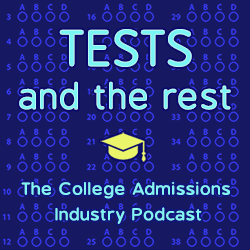 Meet Anna Gazumyan-Silverman, a test preparation expert and tutor with over fifteen years of experience. She provides executive function support and tutors students of all ages and all levels for the ISEE, SSAT, SHSAT, BCA test, TACHS, SHSAT, ACT, SAT, PSAT, GRE, GMAT, and MCAT CARS, among other tests.
Anna's executive function students learn to manage workloads and reach their goals without stress. Students learn to be great testers by mastering the necessary content and strategies for each section of the test. No detail is too small, and Anna guides her students (and their worried parents) to their target score every step of the way.
Whether it's Wharton, MIT, UPenn, Georgetown, or a state school, Anna's students have happily gone on to the schools OF THEIR CHOICE with top scores that earned them substantial scholarships.
Find Anna at anna@astest.us or astestprep.com.
ABOUT THIS PODCAST
Tests and the Rest is THE college admissions industry podcast. Explore all of our episodes on the show page.
ABOUT YOUR HOSTS
Mike Bergin is the president of Chariot Learning and founder of TestBright. Amy Seeley is the president of Seeley Test Pros. If you're interested in working with Mike and/or Amy for test preparation, training, or consulting, feel free to get in touch through our contact page. We'd love to hear from you!