Ready to learn the history, philosophy, and practice of an experienced professional in the test prep industry?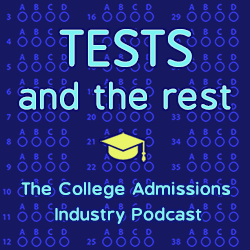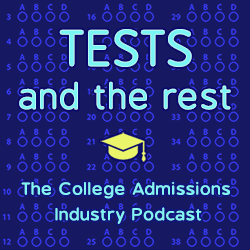 Meet Joanna Dean, who has been a test prep professional for the last seven years specializing in SAT and ACT prep. Joanna, the owner of Dean Academy, began her career as a corporate trainer in a Fortune 30 company in Atlanta with a background in advertising, marketing, and television. In 2010, she became a homeschool mom to her three elementary-aged sons. While homeschooling, she discovered her passion for teaching and began teaching other homeschooled children in the Atlanta metro area. Over the course of 12 years, she has taught over 2500 students in the area of math, grammar, and writing.
Today, Joanna is solely focused on test prep with an emphasis on SAT and ACT, seeing around 80 students privately a month. Joanna Dean has turned what was initially done out of necessity for her own kids into a thriving career by helping students all over the U.S. achieve their testing goals.
Find Joanna at joanna@deanacademy.net.
ABOUT THIS PODCAST
Tests and the Rest is THE college admissions industry podcast. Explore all of our episodes on the show page.
ABOUT YOUR HOSTS
Mike Bergin is the president of Chariot Learning and founder of TestBright. Amy Seeley is the president of Seeley Test Pros. If you're interested in working with Mike and/or Amy for test preparation, training, or consulting, feel free to get in touch through our contact page. We'd love to hear from you!