Like it or not, most major assessment and admissions tests will eventually migrate to a digital platform, some sooner than you'd think. This need not be a cause for despair. Amy and Mike invited educator Sonya Muthalia to describe the path to success in computer-based testing.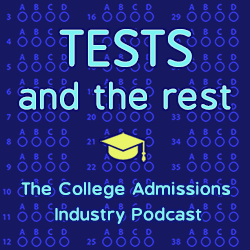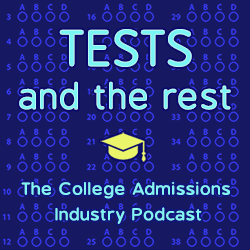 What are five things you will learn in this episode?
How do computerized tests differ from the paper pencil version?
What are the advantages and disadvantages of taking computer-based tests?
How is the prep for computerized tests different from the paper pencil version?
What digital tools are often provided to improve the computer-based testing experience?
Why should educators feel excited about an inevitable expansion of computer-based testing?
MEET OUR GUEST
Sonya Muthalia is the Founder and CEO of Informed Decisions, a leading Mumbai based test prep company that trains students for the SAT, ACT, GMAT and GRE. Over the last two decades Sonya, along with her faculty located in India and North America, has trained over 10,000 students across 33 countries. Sonya also contributes to articles in newspapers and is a speaker at various online and offline forums. Sonya is always looking for newer and better ways to help her students and enhance their experience.
Informed Decisions is one of the strongest proponents of the Mindprint Learning Assessment and holds marketing exclusivity for India. Sonya uses MindPrint to design bespoke tutoring plans for her students which has helped significantly improve teaching outcomes which has ultimately translated to optimal scores.
Sonya is also a passionate cook and particularly loves baking. Her new found love for sourdough bread making is what helps her destress the eve of test day or results day!
Find Sonya at sonya@informeddecisions.in.
LINKS
Looming Questions About a Digital SAT or ACT
Taking A Computer-Based ACT
What Does A Computer-Based ACT Look Like?
Is Online a Better Baseline? Comparing the Predictive Validity of Computer- and Paper-Based Tests
RELATED EPISODES
COMPARING PAPER- AND COMPUTER-BASED TESTING
HOW DOES REMOTE PROCTORING ACTUALLY WORK?
HOW COLLEGE BOARD AND ACT ARE CHANGING
ABOUT THIS PODCAST
Tests and the Rest is THE college admissions industry podcast. Explore all of our episodes on the show page.
ABOUT YOUR HOSTS
Mike Bergin is the president of Chariot Learning and founder of TestBright. Amy Seeley is the president of Seeley Test Pros. If you're interested in working with Mike and/or Amy for test preparation, training, or consulting, feel free to get in touch through our contact page. We'd love to hear from you!