The SAT and ACT have always been the ultimate paper-and-pencil exams, but that era is approaching its end. But how secure can the digital tests of the future be without proctors watching test takers in person? Amy and Mike invited ProctorU executive Ashley Norris to illuminate the reality of how remote proctoring actually works.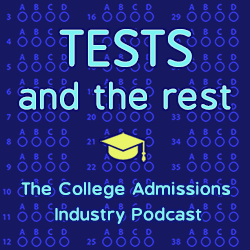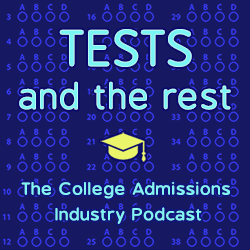 What are five things you will learn in this episode?
How does remote proctoring work?
What hardware does remote proctoring require?
In what ways are remote and in-person testing similar?
How secure is remote or in-home testing when done well?
What specific challenges apply to remote proctoring for high schoolers?
MEET OUR GUEST
Dr. Ashley Norris serves as ProctorU's Chief Academic Officer & Chief Compliance Officer. Dr. Norris has a background in policy and procedure development, regulatory and accreditation compliance, and assessing and reducing potential risk both internally and in collaboration with external partner organizations. She leads ProctorU's academic partnerships and works with organizations and institutions on developing policies, best practices and procedures to support their innovation, accreditation, and accessibility needs.
Dr. Norris has spent nearly 15 years in higher education as both a faculty member and administrator across major institutions including University of Alabama and Samford University. Most recently, she served as the dean of programmatic accreditation and regulatory affairs at the University of Phoenix. There, she led thought leadership on ethics and integrity in education and continues to spearhead similar efforts for ProctorU's key initiatives in academic integrity.
Find Ashley at ProctorU and https://studenttestingrights.org/.
LINKS
Student Bill of Rights on Remote and Digital Work
Always Know More Than The Proctor
RELATED EPISODES
KEEPING STUDENT DATA PRIVATE
NEW OPTIONS FOR THE ACT
PAST, PRESENT, AND FUTURE OF TESTING
ABOUT THIS PODCAST
Tests and the Rest is THE college admissions industry podcast. Explore all of our episodes on the show page.