Money is a major concern before, during, and very much after the college admissions process? So why isn't financial planning integrated more consistently? Amy and Mike invited educator and consultant Lisa Marker-Robbins to explain why and how test prep professionals and financial planners can work together.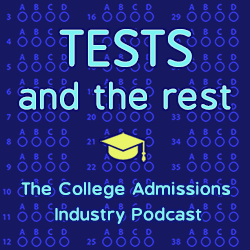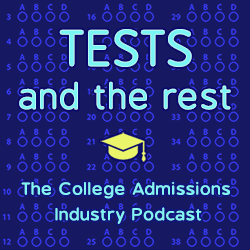 What are five things you will learn in this episode?
How can test scores affect scholarships and other forms of merit aid?
Should scholarship opportunities influence college planning?
What is the role of the family financial planner in college planning?
How should educators and counselors build relationships with financial planners?
Why should financial planners seek out test prep professionals to work with?
MEET OUR GUEST
Lisa Marker-Robbins is the founding CEO of LEAP serving college bound families since 1999. LEAP and Lisa are in the Greater Cincinnati area, they provide ACT/SAT/PSAT prep and tutoring for over 1600 students each year.
She is also an IEC and Birkman Master Certified Consultant focusing on career coaching for what comes after high school; she has coached over 3,000 individuals to date. Her work was featured in 2019 on Forbes.
Since 2018 she has volunteered as a member of the Board of Directors for NCAG, a national organization of Independent Educational Consultants and Financial Planners with a focus on college planning.
You can find more about Lisa and the LEAP Team/Services at www.LEAProgram.com and on social media as LEAProgram.
LINKS
What's the Return on a College Investment?
College Major-Career Coaching with Lisa and Her Team
NCAG Organization
RELATED EPISODES
HOW IECS AND TEST PREP PROFESSIONALS CAN WORK TOGETHER
THE RAMPANT COST OF COLLEGE
WHAT YOU NEED TO KNOW ABOUT THE FAFSA & CSS PROFILE
ABOUT THIS PODCAST
Tests and the Rest is THE college admissions industry podcast. Explore all of our episodes on the show page.