The codependent relationship American higher education has cultivated with international students seems to be on the rocks due to COVID and other crises. What happens next? Amy and Mike invited college admissions expert Parke Muth to explain the international student problem. Stop making $en$e!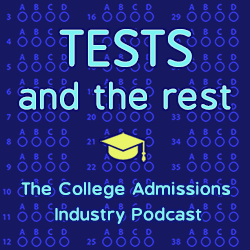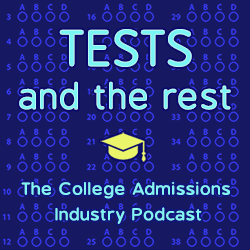 What are five things you will learn in this episode?
How has college admissions in the U.S. changed over the last year?
How has the global pandemic impacted the flow of international students?
What other factors chilled overseas interest in American schools?
In what ways does the growth of globalization explain current conditions in higher education?
Where are international students going to college if not the United States?
MEET OUR GUEST
Parke Muth has worked in education for over 35 years. Most of the time he served as a Dean at the University of Virginia in the admission office and in the English Department. He now works with companies, schools, families, and students across the world but mostly focusing on Asia where he spends about 1/2 of the year.
While at Virginia, Parke was, among other things, Director of Selection and Recruitment of Honors Scholars, Director of Application Assessment Training, and Director of International Admission. He's been serving for over 25 years as a member of the Jefferson Scholars selection committee. This four-year, full scholarship is among the most elite programs in the United States. Parke also serves as an advisor for the Ron Brown Scholars Program, an elite scholars program that provides financial support and leadership training, networking, and career services for underprivileged black students.
Because of his experiences in admissions, Parke is a highly sought-after speaker He has been interviewed by the New York Times, Washington Post, Forbes, U.S. News & World Report, Bloomberg, Associated Press, NBC, etc. He has had over 6 million people read his responses on the website Quora.com. He also has a blog with over 4,000 pages of content, all free, no ads or promotions: https://onlyconnectparke.blogspot.com/
Find Parke at parkemuth@gmail.com.
LINKS
International Student Numbers Decline
Confessions of an Admissions Officer
RELATED EPISODES
YOU CAN'T HANDLE THE TRUTH: SECRETS OF COLLEGE ADMISSIONS
COLLEGE ADMISSIONS DURING A GLOBAL PANDEMIC
ATTENDING UNIVERSITY IN EUROPE
ABOUT THIS PODCAST
Tests and the Rest is THE college admissions industry podcast. Explore all of our episodes on the show page.