Every person has particular psychological and cognitive attributes that reveal their beliefs, values, and goals. Believe it or not, schools possess the same, and some institutions have learned the value of understanding themselves and their students. Amy and Mike invited educational consultant David Viggiano to explain the influence of psychographics in college admissions.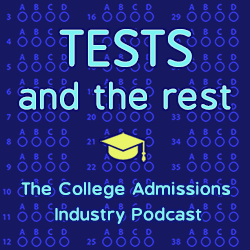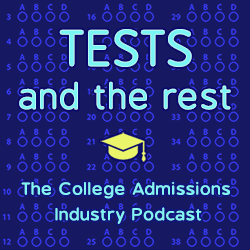 What are five things you will learn in this episode?
What are psychographics?
Why do educational institutions need understanding of their brand personalities?
Does every educational institution have a story to tell?
How do colleges use psychographic data to assess student affinity and fit?
What aspects of college admissions are informed by psychographic analysis?
MEET OUR GUEST
David Viggiano has dedicated more than two decades to designing strategic communications, enrollment, and research solutions. Today, Dave is the Executive Vice President of Research, Strategy, and Creative at Carnegie. He and his team empower colleges and universities to elevate their brands and reputations as well as to learn more than ever about their student
audiences. Dave is an expert at coordinating with leadership at the highest levels of institutions, and he has a unique ability to identify and solve the most pressing needs of organizations across the country.
Prior to Carnegie, Dave spent 16 years at Syracuse University in a variety of leadership positions within enrollment and marketing. From the front lines of recruitment and reviewing applications, to responsibility for admission notification, to building strategic communications teams, leading digital marketing initiatives, implementing technology advancements, and speaking to thousands of visitors on campus, Dave understands what it takes to win in today's challenging higher education landscape. Dave was born and raised in Syracuse, obtained his BS in Communications and MBA at Syracuse University, and now lives in central Florida with his family.
David's psychographic persona is The Resilient and Rebellious Ringleader.
Find David at dviggiano@carnegiehighered.com.
LINKS
RELATED EPISODES
WHAT DO COLLEGES KNOW ABOUT APPLICANTS?
DEMOGRAPHIC TRENDS AND COLLEGE ADMISSIONS
TRANSPARENCY IN COLLEGE ADMISSIONS
ABOUT THIS PODCAST
Tests and the Rest is THE college admissions industry podcast. Explore all of our episodes on the show page.
ABOUT YOUR HOSTS
Mike Bergin is the president of Chariot Learning and founder of TestBright. Amy Seeley is the president of Seeley Test Pros. If you're interested in working with Mike and/or Amy for test preparation, training, or consulting, feel free to get in touch through our contact page. We'd love to hear from you!