How to create a more robust learning experience for students and the tutors who work with them with educator Sapneil Parikh and developer Ulani Fisher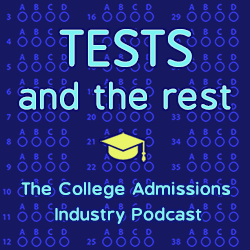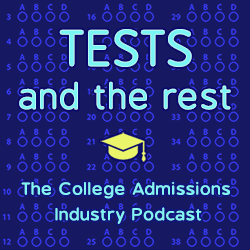 What are five things you will learn in this episode?
What is the story behind CSP Worx?
How does CSP Worx work?
Who currently uses CSP Worx?
What kinds of outcomes do users experience?
What should someone curious about CSP Worx know about it?
ABOUT CSP WORX
Sapneil Parikh graduated cum laude from the University of Florida with a degree in Finance and Business Administration. After graduating in 2004, he returned to Miami-Dade County and enrolled as a post baccalaureate student in pre-health sciences. His desire to be a life-long learner and his passion for the sciences earned him a position as research assistant at the Florida International University Robert Stempel College of Public Health in Miami, FL. His research areas included developing Type 2 Diabetes prevention programs and health promotion planning for the National Area Health Education Council.
​
In 2009, Sapneil graduated with his first Master's degree in Public Health from Florida International University (FIU) in Miami. Subsequently, he would take an opportunity with the anatomy department at Touro College of Osteopathic Medicine in Harlem, NY as a clinical anatomy fellow where he was responsible for delivering undergraduate anatomy education. In addition to his research, Sapneil also completed an accelerated research based master's program and would earn a Master's of Science in Interdisciplinary Studies from Touro College.
​
Sapneil has just completed his highest academic achievement yet, in a testament to his motto "'education never stops!" In 2016, Sapneil received a DMD (Doctor of Dental Medicine) From Lecom School of Dental Medicine and completed a two year general practice residency specializing in Oral Medicine and Surgery from Eastern Carolina University and Cornell University in 2020.
Ulani Fisher brings over five years of experience in the marketing and branding industry. Her vast knowledge of business branding, marketing, and sales has been imperative in the growth of Sapneil Tutoring.
Learn more information and find a sign up form for a demo walk through at https://software.sapneiltutoring.com.
ABOUT THIS PODCAST
Tests and the Rest is THE college admissions industry podcast. Explore all of our episodes on the show page.
ABOUT YOUR HOSTS
Mike Bergin is the president of Chariot Learning and founder of TestBright. Amy Seeley is the president of Seeley Test Pros. If you're interested in working with Mike and/or Amy for test preparation, training, or consulting, feel free to get in touch through our contact page. We'd love to hear from you!