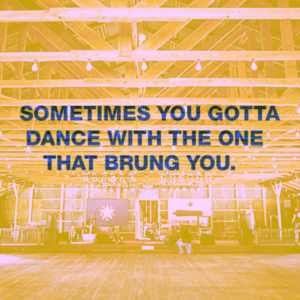 Last week, in the throes of onboarding a number of new students, my thoughts–and newsletter commentary–turned to how performers continue to revisit their classics with enthusiasm. I'm still adding new students, even as some of my current ones get ready for very successful early fall SATs and ACTs, which means I'm still teaching the same core curriculum lessons and still contemplating the implications of doing so.
University of Texas football coach Darrell Royal is famous for saying, "Dance with the one who brung you."  Actually, he's famous for several additional 'Royalisms', such as, "You've got to think lucky. If you fall into a mud hole, check your back pocket—you might have caught a fish." But the quote about loyalty to your dance partners echoed a sentiment that traces back to the early 1920s and has popped up in sports areas, political memoirs, and country songs ever since.
"Dance with the one who brung you" is often interpreted as an admonition to be faithful to those who have been with you over time. However, as sports advice, this wisdom relates to winning:  Keep doing what has been successful for you. If your team made it to the playoffs through stout defense and a bruising running game, don't abandon your original playbook when it counts. Dance with the one who brung you if you want to keep winning.
As educators, we sometimes need to be reminded of how exactly we arrived at whatever currently favorable positions we hold. I am, if my career had to be reduced to a single role, a test prep tutor. That's how I got to where I am today. For the last 30 years, in one capacity or another, I've succeeded by teaching, training, writing, and speaking about test prep. I've explored other services and opportunities as well, of course, but going back to the same core lessons over and over keeps the whole flywheel spinning. Why stop now, especially when I'm finally getting the hang of it?
You undoubtedly dream of future promotions, professional pivots, or maybe even early retirement. As long as you identify as a tutor, consider what core lessons you've been teaching on your path to greatness. You don't necessarily have to outgrow the very work that your success is built on.
A performer who never forgot the ones that brung him is Rod Stewart, who shared a sincere response to the question of whether he tired of singing his classics show after show:
"People pay good money to come see me sing those songs – they deserve to hear them. THEY'RE the reason I've had the best job in the world for 50 years… Can I sing every hit, every show? No. I mix it up with deep cuts, some covers and a couple of new ones. Am I tired of doing Maggie Mae? F@#% no. That song put me on the map. And I wrote it. It's like saying you're tired of seeing one of your kids. Just f@#%ing stupid. It's 4 min out of my life every show. Make the people happy…"
Make your students happy. Dance with the one that brung you.
— Mike Bergin
Tutor Tastemaker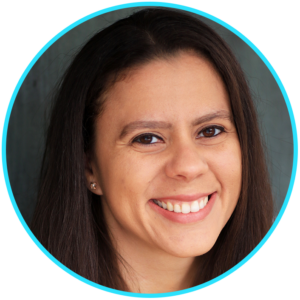 Isabel De La Cruz is a tutor, actress, business owner, and entrepreneur, who focuses on teaching Financial Literacy to teens on her YouTube channel, Isabel Explains.
What are three resources your practice depends on?
Kuta Software (Math worksheets), Khan Academy (Math SAT Prep), and Chemistry LibreTexts.
What is one more resource you strongly recommend?
The Life Coach School podcast, because taking care of your mind is as important as taking care of your business.
What is one insight every tutor should hear? 
You are more than just a tutor. You are a leader and a role model. Students learn more from your behavior than they do about the subject you're teaching them.
Tutor Tips, Tools, and Thoughts
Working with worked examples – Simple techniques to enhance their effectiveness
How many worked problems are needed to teach unfamiliar strategies?
Research proof points: Better student engagement improves student learning
As tutors, we know all too well how essential engagement is to learning. Here's more proof.
Rituals for Engineering Teams
Have you ever encountered tutor team rituals? Would you like to?
When Educational Interventions Find Synergy
A combination of growth mindsets and stress reframing changes how students react to negative events.
3 Types of Burnout, and How to Overcome Them
What type of burnout (if any) are you dealing with right now?
Did you enjoy this issue of Tutor: The Newsletter? Get the next issue right in your inbox by subscribing below: