College represents one of those backwards pursuits where buyers sell themselves to vendors before they even know the price of enrollment. Is the admissions process really disengaged from economic reality, or do applicants have more agency than they realize? Amy and Mike invited college cost advocate Mark Salisbury to share the finer points of negotiating a financial award letter.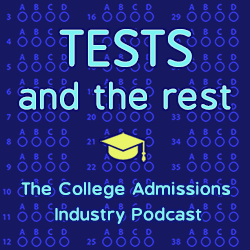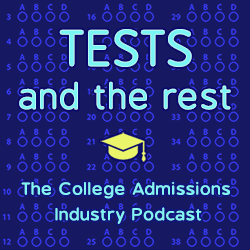 What are five things you will learn in this episode?
What does a financial award letter look like?
What are the different types of financial aid listed?
Is the amount of aid awarded in a letter final?
How and when should an applicant appeal to increase financial aid?
Is there a downside to appealing an award letter?
MEET OUR GUEST
Dr. Mark Salisbury has spent 27 years in higher education. His first decade was as a soccer coach and admissions counselor. He then returned to school and earned a PhD in higher education at the University of Iowa, studying college student access and success as a researcher on the Wabash National Study of Liberal Arts Education and a member of the Teagle Scholars. Since then, he has published both academic research and more mainstream writing on higher ed, including commentaries for the Chronicle of Higher Education, Inside Higher Ed, interviews with NPR, and the blog, Delicious Ambiguity. From 2010 to 2018, he was an Assistant Dean of Academic Affairs and Director of Institutional Research and Assessment at Augustana College in Rock Island, IL.
In addition, Mark has done consulting work for colleges and universities over the past decade on how to use data to improve in areas like recruiting, financial aid leveraging, admissions, student retention, graduation, and post-college outcomes. He started the TuitionFit project in the summer of 2018 and continues to be an enthusiastic advocate for the benefits of price transparency for both students and colleges.
Mark appeared on this podcast in episode #19 to discuss COLLEGE PRICE TRANSPARENCY and in episode #267 to discuss WHEN BORROWING FOR SCHOOL IS A BAD IDEA.
Find Mark at https://www.tuitionfit.org or mark@tuitionfit.org.
LINKS
The College that Just Sent an Acceptance Letter WANTS You to Ask for a Better Price
Financial Aid Shopping Sheet
How TuitionFit works
RELATED EPISODES
WHAT YOU NEED TO KNOW ABOUT STUDENT LOANS
THE PRICE YOU REALLY PAY FOR COLLEGE
THE TRUTH ABOUT STUDENT LOAN DEBT
ABOUT THIS PODCAST
Tests and the Rest is THE college admissions industry podcast. Explore all of our episodes on the show page.
ABOUT YOUR HOSTS
Mike Bergin is the president of Chariot Learning and founder of TestBright. Amy Seeley is the president of Seeley Test Pros. If you're interested in working with Mike and/or Amy for test preparation, training, or consulting, feel free to get in touch through our contact page. We'd love to hear from you!