If you want college to represent some of the best years of your life, why wouldn't you spend years putting all the necessary pieces in place? Amy and Mike invited educator and podcaster Ryan Tibbens to explain long-term planning for college.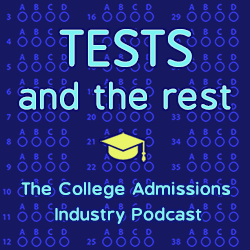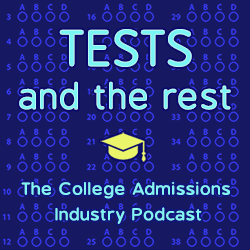 What are five things you will learn in this episode?
What are the best extracurricular involvements from an admissions perspective?
Is there such a thing as too many activities?
What should students do in the summer to support admissions?
What can students do throughout middle and high school to help them write great college admissions essays senior year?
How does planning over the long-term help clarify college choices?
MEET OUR GUEST
Ryan Tibbens is an award-winning high school English teacher, tutor, and podcast host in Northern Virginia. He strongly believes that a sense of purpose, paired with effective rhetoric skills, yields happier, more effective people, and he strives to instill those values and skills in his students, both through his work in an all-virtual distance learning school and through through Tibbens Education Services & Tutoring. In addition to hosting the ClassCast Podcast and participating in his local community and government, Ryan enjoys writing, reading, camping, hiking, attending concerts, and gardening with his wife and three young children.
Ryan first appeared on our podcast in episode #121 to discuss Writing Rhetorically in Admissions Essays.
Find Ryan at mrtibbens@yahoo.com.
LINKS
What Classes Should I Take Next Year?
RELATED EPISODES
UTILIZING A REFLECTION JOURNAL TO PREPARE FOR YOUR COLLEGE ESSAY
HIGH SCHOOL COURSE SELECTION AND ACADEMIC RIGOR
BUILDING AN A+ EXTRACURRICULAR RESUME
ABOUT THIS PODCAST
Tests and the Rest is THE college admissions industry podcast. Explore all of our episodes on the show page.
ABOUT YOUR HOSTS
Mike Bergin is the president of Chariot Learning and founder of TestBright. Amy Seeley is the president of Seeley Test Pros. If you're interested in working with Mike and/or Amy for test preparation, training, or consulting, feel free to get in touch through our contact page. We'd love to hear from you!