We've long understood how fundamental skills related to executive function facilitate workplace success. Only recently, however, has the public grasped how these skills–or the lack thereof–influence academic success. Amy and Mike invited educator Natallia Kohut to explain how executive functioning processes impact learning.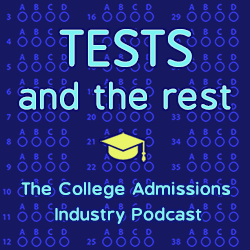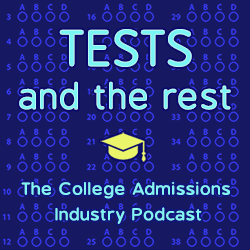 What are five things you will learn in this episode?
Why are so many children now being identified with executive functioning difficulties?
How do we promote resilience and reduce stress students are currently experiencing?
What are some signs that a student is having trouble with executive functioning?
At what age do executive functioning challenges become evident?
How can we engage students to be open to using executive function strategies?
MEET OUR GUEST
Natallia Kohut is the owner of A Way to Learn CT, a premier academic coaching and tutoring company with an intense focus on executive functioning skills. In addition to coaching and tutoring, A Way to Learn offers test prep services and often works with students who require a specialized and individualized support to prepare for standardized tests. Natallia is originally from Eastern Europe where she attended elementary and middle school dreaming of becoming a teacher one day. She graduated high school in the states and went on to receive a Bachelor's degree in Special Education and Sociology. Having taught at both public and private schools for a few years, she has gained a broad perspective on schooling and through research and experience, have found effective ways to work with students who need help the most – those with learning disabilities, attention difficulties, autism and other challenges. Realizing the critical part executive functioning plays in the overall success of a student, she decided to focus entirely on coaching students and families to help them navigate academic challenges. Natallia resides with her husband and two young children in Wilton, CT.
Natallia can be reached at nkohut@awaytolearn.net.
LINKS
Does Improving Executive Function Cause Better Academic Achievement?
7 Executive Functioning Skills Your Child Should Have
RELATED EPISODES
EXECUTIVE FUNCTION IN TEENS
EXECUTIVE FUNCTIONING SKILLS AND TEST PREP
EXECUTIVE FUNCTION AND ADHD
ABOUT THIS PODCAST
Tests and the Rest is THE college admissions industry podcast. Explore all of our episodes on the show page.
ABOUT YOUR HOSTS
Mike Bergin is the president of Chariot Learning and founder of TestBright. Amy Seeley is the president of Seeley Test Pros. If you're interested in working with Mike and/or Amy for test preparation, training, or consulting, feel free to get in touch through our contact page. We'd love to hear from you!