When Yogi Berra observed, "It ain't over till it's over," he wasn't talking about college admissions. He may as well have, though, as even an initial deferral or rejection need not spell the end of the application process. Amy and Mike invited educator Brooke Hanson to reveal the secrets of successful letters of continued interest.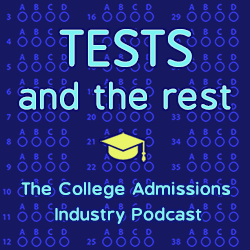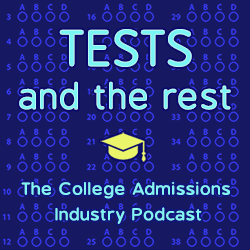 What are five things you will learn in this episode?
What is a letter of continued interest or LOCI?
Who should consider sending a LOCI?
When is the right time to send one of these letters?
What should an effective LOCI include?
Which kinds of schools are most likely to respond positively to a LOCI?
MEET OUR GUEST
Brooke Hanson grew up in the suburbs of Chicago and Kansas City, graduated from Stanford University with honors, and holds an MFA in Cinematic Arts Production from the University of Southern California. After spending over a decade juggling a career in Hollywood with her tutoring and test prep work, Brooke founded Supertutor Media to make college admissions and test prep more accessible and engaging. Her YouTube channel SupertutorTV now boasts over 20 million views and 230K subscribers. She's been featured on CNN, US News and World Report, Teen Vogue, and Yahoo! Finance. Brooke has also written two ACT® math books and developed comprehensive online video-based prep courses for both the SAT and ACT.
Brooke previously appeared on this podcast in episode 213 to discuss Test Prep YouTube and on episode 290 to discuss First Thoughts About The New Digital SAT.
Find Brooke at supertutortv.com or subscribe to her YouTube (youtube.com/supertutortv).
LINKS
The LOCI: A Secret Weapon in College Admissions!
How to Write a Letter of Continued Interest (Tips That Work With Samples)
RELATED EPISODES
GETTING OFF THE COLLEGE WAITLIST
WHY OPTIONAL STATEMENTS AREN'T OPTIONAL
USING THE COMMON DATA SET
ABOUT THIS PODCAST
Tests and the Rest is THE college admissions industry podcast. Explore all of our episodes on the show page.
ABOUT YOUR HOSTS
Mike Bergin is the president of Chariot Learning and founder of TestBright. Amy Seeley is the president of Seeley Test Pros. If you're interested in working with Mike and/or Amy for test preparation, training, or consulting, feel free to get in touch through our contact page. We'd love to hear from you!