Very few students graduate college thinking that they just lived through the most challenging yet enriching four years of their lives. Then again, most students don't go to schools like West Point! Amy and Mike invited admissions officer Major Kendrick Vaughn to describe the distinctive experience of attending a military service academy.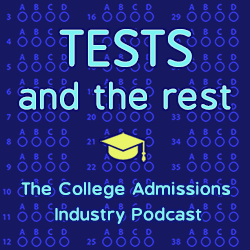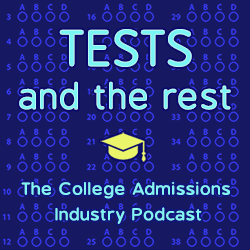 What are five things you will learn in this episode?
What is a crucible moment?
What is different or unique about attending a military academy?
Why does every incoming student feel like a small fish in a big pond?
How do military academies ensure diversity on campus?
What kind of student should consider attending a military academy?
MEET OUR GUEST
Major Kendrick Vaughn currently serves as the Diversity Admissions Officer for the United States Military Academy at West Point, leading the effort to matriculate the most diverse class in West Point's 218-year history. Kendrick earned his Bachelor of Science in Engineering Management from the United States Military Academy at West Point and an MBA in Healthcare and Entrepreneurship from the University of California-Berkeley's Haas School of Business. Kendrick is happily married to his wife, Seneca and they have two children, Tahj and Deja.
Find Kendrick at https://www.westpoint.edu/admissions.
LINKS
West Point Facebook Page
West Point YouTube
RELATED EPISODES
APPLYING TO A MILITARY ACADEMY
ALL ABOUT THE ROTC SCHOLARSHIP
BRINGING GRIT TO TESTING AND ADMISSIONS
ABOUT THIS PODCAST
Tests and the Rest is THE college admissions industry podcast. Explore all of our episodes on the show page.