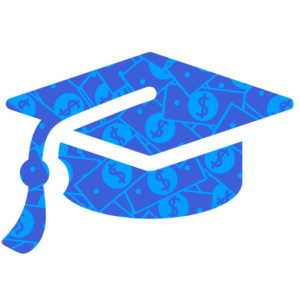 When you work with as many stakeholders in the college admissions process as we do, you recognize how valuable scholarships are in supporting student dreams of higher education. That's why the team behind the Tests and the Rest podcast has coordinated with donors across the country to help match scholarship awards to high school seniors through some of the people who know them best: their school counselors!
Each Tests and the Rest Counselor Select Scholarship is sponsored by a specific test prep provider to students in a particular state.
High school counselors nominate applicants on a schoolwide basis; only one student per high school is eligible to apply.
Scholarships are $500 each with no restrictions on how the awards are applied.
HOW DOES THIS WORK?
QUALIFICATIONS
Any college-bound 12th grader graduating from a U.S. high school is eligible for a Tests and the Rest Counselor Select Scholarship specific to his or her particular state.
APPLICATION PROCESS
High school counselors send the Tests and the Rest Counselor Select Scholarship Application to their selected 12th grader (only one per school) and send a counselor recommendation for their nominee.
All applications will be evaluated by Monica Matthews, acclaimed author of How to Win College Scholarships.
HOW TO CHOOSE
Counselors may nominate students for the scholarship on any basis they deem relevant: high character, hard worker, financial need, etc.
DEADLINES
Applications and recommendations must be postmarked by May 15.
Awards are announced around June 15.
Awards are disbursed by July 15.
2021 SCHOLARSHIP SPONSORS BY STATE
CALIFORNIA
Vince Kotchian Test Prep
NEBRASKA
Aim High Test Prep Inc.
NEW YORK
Chariot Learning
OHIO
Seeley Test Pros
Don't see a scholarship available in your state? Contact us, and we'll see if we can arrange one. Be advised that we will be adding sponsors and scholarships on a rolling basis.