When evaluating grades and test results, we take for granted that most high schoolers know how to read and look to other reasons to explain poor performance. But what if language comprehension and decoding skills really are the problem? In the first of two-part series, Amy and Mike invited Erica Meltzer to share strategies for improving reading skills with struggling teens.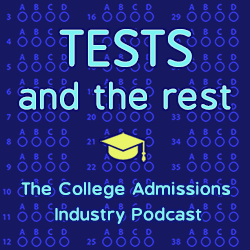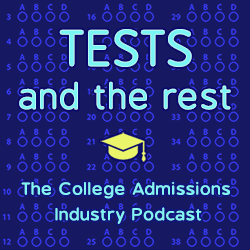 What are five things you will learn in this episode?
What is the Simple View of Reading?
What are the major signs of a decoding problem?
Why do so many reading problems in older students get missed?
Why is reading speed such an important component of comprehension? (And why is extra time NOT necessarily the solution on standardized tests?)
What can tutors and parents do to help teenagers with reading difficulties?
MEET OUR GUEST
Erica Meltzer graduated from Brookline High School and earned her B.A., magna cum laude, from Wellesley College. Before becoming involved in test prep, she worked in the Department of History of Art and Architecture at Harvard University and in the Department of Philosophy at Columbia University, where she helped coordinate graduate admissions. From 2006 until 2015, she tutored privately in Manhattan as well as online, helping students around the world achieve their SAT/ACT goals and gain admission to a number of top colleges, including Harvard, Princeton, Yale, MIT, Caltech, Stanford, and Duke.
With over 350,000 copies sold, her SAT and ACT Reading and Writing guides consistently rank at the top of their respective categories on Amazon, outperforming comparable guides produced by Kaplan, Princeton Review, and Barron's. She has been featured in Teen Vogue, The College Solution, and CBS Moneywatch, and her books are currently used by students and tutors worldwide.
Erica previously appeared on this podcast in episode 17 to discuss Differences Between SAT and ACT Grammar and in episode 99 to discuss Differences between SAT and ACT Reading.
Find Erica at https://thecriticalreader.com/.
LINKS
The Simple View of Reading
Erica's extensive catalog of books
Breaking The Code
5 tips for helping struggling teenage readers
Why I Care So Much About Phonics
How to identify and assess a reading problem: some strategies for tutors
Working with struggling readers: what ACT tutors need to know
RELATED EPISODES
IMPROVING READING SKILLS WITH STRUGGLING TEENS (PART 2)
SOCIAL STUDIES INSTRUCTION AND READING COMPREHENSION
ACT READING REPORTING CATEGORIES
ABOUT THIS PODCAST
Tests and the Rest is THE college admissions industry podcast. Explore all of our episodes on the show page.
ABOUT YOUR HOSTS
Mike Bergin is the president of Chariot Learning and founder of TestBright. Amy Seeley is the president of Seeley Test Pros. If you're interested in working with Mike and/or Amy for test preparation, training, or consulting, feel free to get in touch through our contact page. We'd love to hear from you!