Few documents are as influential in securing needed academic accommodations as the psychoeducational assessment. Moreover, few documents are as commonly misunderstood. Amy and Mike invited clinical psychologist Scott Hamilton to explain how to read a psych-ed report.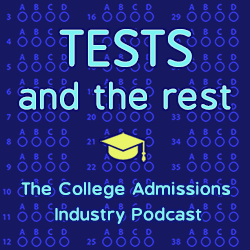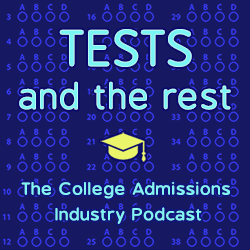 What are five things you will learn in this episode?
What is a psychoeducational assessment?
How does one get a psych-ed report?
What key information does a psych-ed report share?
How is psych-ed report information used?
Is there a stigma to a psychoeducational diagnosis?
MEET OUR GUEST
Dr. Scott Hamilton is a licensed clinical psychologist and founder of Understanding Minds, PC in Atlanta. He has over 20 years of specialization providing comprehensive neuropsychological evaluations of children, adolescents, and young adults. Scott received his Master's and Doctorate Degrees in Clinical Psychology from Indiana State University. He is board certified by the American Board of School Neuropsychology. Scott is a frequent presenter at regional and national workshops on a variety of topics related to the interface between education and neuroscience. In addition to a 20+ year clinical assessment practice, he has 18 years of experience in independent school leadership.
Scott has served as a Principal and Assistant Head of School for Academics for a K-12 independent school for students with language-based learning disabilities and learning differences, and as Learning Center Director at a college prep pre-K-12 independent school in Indianapolis. Currently, he serves as a consultant with Cliff Valley School and the Cliff Valley Institute. Scott is the parent of a wonderful son with autism. He is an avid amateur musician and home recording studio hobbyist, as well as a team owner in the same fantasy baseball league with friends since 1987.
Scott can be reached at scott@understandingmindsatl.com.
LINKS
Demystifying the Psycho-Educational Assessment Report
Wechsler Adult Intelligence Scale (WAIS)
RELATED EPISODES
NAVIGATING AN IEP OR 504 PLAN
RECEIVING TESTING ACCOMMODATIONS
ARE IQ TESTS VALID
ABOUT THIS PODCAST
Tests and the Rest is THE college admissions industry podcast. Explore all of our episodes on the show page.
ABOUT YOUR HOSTS
Mike Bergin is the president of Chariot Learning and founder of TestBright. Amy Seeley is the president of Seeley Test Pros. If you're interested in working with Mike and/or Amy for test preparation, training, or consulting, feel free to get in touch through our contact page. We'd love to hear from you!