Taking the SAT and ACT with the proper accommodations can level the assessment playing field for students with learning disabilities and medical needs. But needing and getting accommodations are two very different things. Amy and Mike invited educator Wendy Hayes to outline the process for receiving testing accommodations.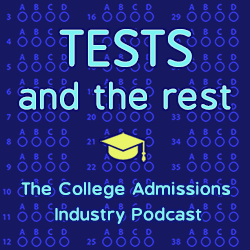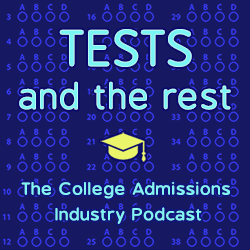 What are five things you will learn in this episode?
What is the best way to apply for testing accommodations?
What accommodations are available?
Are school counselors helpful in the application process?
What is the optimal timeline for applying for accommodations?
Can a denial of accommodations be appealed?
MEET OUR GUEST
Wendy Hayes has over nine years of experience as a top standardized test tutor. She specializes in preparing students who have mild to severe Learning Differences and test anxiety for the ACT. She believes her ability to connect with these students (and make them highly successful on these exams) stems from the fact that she also has diagnosed LDs and high levels of test anxiety.
Find Wendy at www.wrhcollegeprep.com
LINKS
Testing Accommodations Explained
Applying for SAT Accommodations
Applying for ACT Accommodations
RELATED EPISODES
NAVIGATING AN IEP OR 504 PLAN
TEST PREP FOR STUDENTS WITH ACCOMMODATIONS
TRANSITIONING YOUR IEP OR 504 PLAN TO COLLEGE
ABOUT THIS PODCAST
Tests and the Rest is THE college admissions industry podcast. Explore all of our episodes on the show page.