While many teens shudder at the prospect of adding math as an extracurricular activity, others relish the opportunity to engage in quantitative competitions. And they should, because the path of a mathlete is rewarding on many levels! Amy and Mike invited educator Vida John to expound upon the connections between competitive math and testing.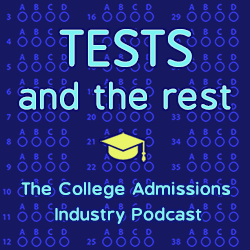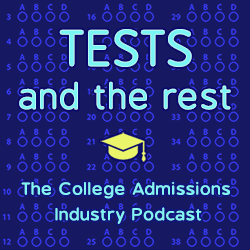 What are five things you will learn in this episode?
What is the competitive math landscape for students in the U.S.
How does the AMC test compare with an SAT, ACT or AP exam?
What math concepts are associated with math competitions?
What makes a student right for competitive math (and vice versa)?
How do students benefit from participating in math competitions?
MEET OUR GUEST
Vida John is a math coach and tutor, specializing in students who are preparing for math contests and studying curriculum published by Art of Problem Solving. Vida grew up in Iowa where she was a high school mathlete before studying at the Stanford School of Engineering and UCSF School of Medicine. After working in Silicon Valley for a medical start up, she homeschooled her 2 daughters with the intent of providing an excellent education especially in math and science.
She coached homeschooled math teams for 10 years, and with both daughters now attending Stanford, she continues to help students prepare for MathCounts, AMC, and other contests while building their problem solving skills. She lives in the San Francisco Bay Area and runs workshops on using math contests to prepare for college level work.
Find Vida at vidajohntutoring.com.
LINKS
American Mathematics Competitions
MATHCOUNTS Foundation
Art of Problem Solving
RELATED EPISODES
MATHEMATICAL MATURITY & TEST SUCCESS
HIGH IMPACT STRATEGIES TO HELP STUDENTS SUCCEED IN MATH
CHOOSING HIGH SCHOOL MATH COURSES STRATEGICALLY
ABOUT THIS PODCAST
Tests and the Rest is THE college admissions industry podcast. Explore all of our episodes on the show page.
ABOUT YOUR HOSTS
Mike Bergin is the president of Chariot Learning and founder of TestBright. Amy Seeley is the president of Seeley Test Pros. If you're interested in working with Mike and/or Amy for test preparation, training, or consulting, feel free to get in touch through our contact page. We'd love to hear from you!