The only facts most college applicants know about scholarships for certain is that free money is awesome; everything else is subject to review. Amy and Mike invited scholarship expert Jocelyn Paonita Pearson to clarify four scholarship myths that keep students from winning awards.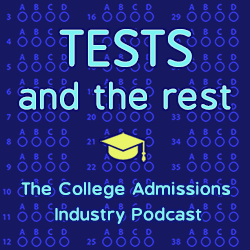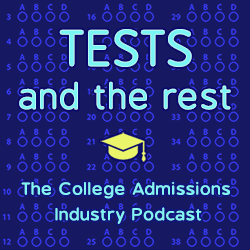 What are five things you will learn in this episode?
When is the best time to apply for scholarships?
Do you need to be very special to earn a scholarship?
What are the best scholarships when people think about awards?
What are time savings opportunities to find scholarships?
Where should a student who wants to earn scholarships start?
MEET OUR GUEST
Jocelyn Pearson founded The Scholarship System to share her own experience of graduating from college with ZERO student loans. When college looked unaffordable for Jocelyn, she sprang into action and secured over $126,000 in college scholarships, even receiving an overage check for expenses. It wasn't an easy process, however. It took her years to figure out exactly what to do to be selected for scholarships. Now she helps families learn how they can do the same by teaching them her 6-step System. Families have secured over $10.5 million in scholarships and growing! Jocelyn is from Charleston, South Carolina and has a beautiful little family with her husband, Donny, and daughter, Amelia.
Find Jocelyn at https://thescholarshipsystem.com.
LINKS
6 Steps to Quickly Secure Scholarships for College
RELATED EPISODES
HOW TO WIN LOCAL SCHOLARSHIP AWARDS
COMMON MISTAKES IN SCHOLARSHIP APPLICATIONS
WHAT IS SCHOLARSHIP DISPLACEMENT?
ABOUT THIS PODCAST
Tests and the Rest is THE college admissions industry podcast. Explore all of our episodes on the show page.
ABOUT YOUR HOSTS
Mike Bergin is the president of Chariot Learning and founder of TestBright. Amy Seeley is the president of Seeley Test Pros. If you're interested in working with Mike and/or Amy for test preparation, training, or consulting, feel free to get in touch through our contact page. We'd love to hear from you!