In the course of common school day activities, students share extensive personal data, completely oblivious to the many ways this information can be–and often is–exploited. Even the important college admissions tests can present certain security hazards. Amy and Mike invited student advocate Leonie Haimson to explain both the necessity and challenges of keeping student data private.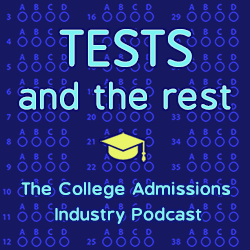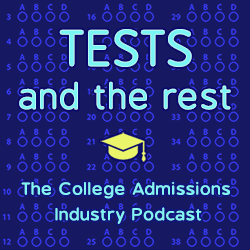 What are five things you will learn in this episode?
Who seeks to collect student data and under what rationale?
What kind of student data is collected?
In what ways have the laws protecting student privacy been weakened?
How do current College Board practices threaten student data privacy?
What do students and parents need to know about keeping student data private?
MEET OUR GUEST
Leonie Haimson is the founder and Executive Director of Class Size Matters, a non-profit organization that advocates for smaller classes in NYC's public schools and the nation as a whole. She started the organization in 2000 and as of 2019, she continues to lead the organization. She is a graduate of Harvard College (Phi Beta Kappa, Magna cum laude) was a public school parent for 15 years, worked for the Educational Priorities Panel, and founded Class Size Matters in 2000. The New York Times has called her the "city's leading proponent of smaller classes."
In 2013-2014, she led the fight both in NY and nationally against the Gates Foundation $100 million dollar data-collection project, later spun off into a separate corporation called inBloom Inc. As a result of the controversy this project aroused, nearly 100 new state student privacy laws were passed in states throughout the country in recent years, including in New York.
In 2015, she was credited by investigative reporter Juan Gonzalez for helping to save the city between $163 million and $627 million when she alerted the media to a highly inflated contract that was about to be signed by the NYC Department of Education with a vendor, Custom Computer Specialists, that had been involved in a kickback scheme a few years before. Because of the resulting scandal, the contract was withdrawn and rebid with multiple vendors for a far lower amount.
Leonie received the John Dewey award from the United Federation of Teachers in 2007, was named one of NYC's "family heroes" by NYC Family Magazine in 2009, and was honored as an "Extraordinary Advocate for our Children" by Advocates for Justice in 2012. In 2014, she received the "Parent Voice" award from Parents Across America for her work defeating inBloom and protecting student privacy. In 2015, she was named one of the ten most influential people in education technology by Tech and Learning Magazine.
She blogs at the NYC Public School Parents, is a board member of the Network for Public Education, and serves on the steering committee of NY State Allies for Public Education. She is also the co-chair of the Parent Coalition for Student Privacy which she co-founded after the collapse of inBloom in 2014. Starting this fall of 2019, she is co-hosting a weekly radio show on WBAI FM called "Talk Out of School."
Find Leonie at info@studentprivacymatters.org
LINKS
Privacy warning for parents of students taking ACT or College Board exams
Five Principles to Protect Student Privacy
ABOUT THIS PODCAST
Tests and the Rest is THE college admissions industry podcast. Explore all of our episodes on the show page.