As long as institutions have required admissions tests, applicants have sought out more efficient and effective ways to prepare for them. Amy and Mike took some time to chat about some interesting aspects of the past, present, and future of test prep. Amy also shared how she got into test prep.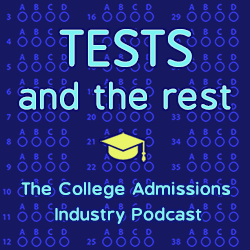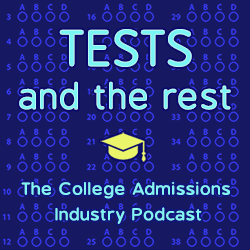 What are five things you will learn in this episode?
How is the test prep landscape different today?

How has college admissions changed over the years?

Does geography influence test choice today as much as in the past?

Why are admissions tests still important?

What is Amy's professional nickname?
MEET OUR GUEST
Amy Seeley is founder and president of Seeley Test Pros based out of Cleveland, OH.  A formally certified and licensed secondary-education teacher, she received her degree from John Carroll University.  She began her career in test preparation over 25 years ago working for Princeton Review. After gaining valuable knowledge and experience as a part-time tutor, she turned that passion into a career with Townsend Learning Centers. She quickly assumed the role of Director of Test Preparation Services, creating, managing and administering all aspects of Townsend's test preparation programs.
After leaving Townsend in 2006, Amy began Seeley Test Preparation Services – meeting the test preparation needs of several hundred students annually in the Greater Cleveland area. As demand grew for Amy's assistance in improving test scores, Seeley Test Pros was born in 2012 with the addition of tutors trained in the successful methods and strategies of Amy's experience. Amy's knowledge of standardized tests is unsurpassed. Her methods and techniques for navigating through the ACT and SAT, as well as many other standardized exams, guarantee students who apply themselves and are committed to her methodology to obtain higher scores.  "It takes 20 years to get as good as Amy!" writes one counselor. "I trust her with any one of my students." Amy has helped thousands of students over the years to achieve National Merit status, be admitted to highly selective colleges and universities, as well as to be awarded lucrative scholarships based on high test scores.
Amy is a Magnificat alumna, VIRTUS trained and BCI fingerprinted.  She and her family currently reside in Lakewood.
Find Amy at https://seeleytestpros.com/.
ABOUT THIS PODCAST
Tests and the Rest is THE college admissions industry podcast. Explore all of our episodes on the show page.