The ACT and SAT are, at least for the moment, always offered at schools. But what happens when the exams are offered DURING school? Amy and Mike invited school counselor Larry Mandernach to describe the benefits of school day testing.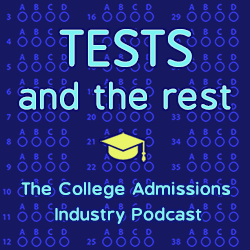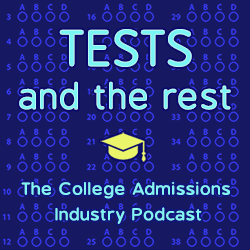 What are five things you will learn in this episode?
What underserved populations benefit from school day testing?
What logistical challenges does school day testing pose?
How did implementation change from one year to the next?
What benefits did Valley HS see from school day testing?
What valuable lessons were learned?
MEET OUR GUEST
Larry Mandernach received his BA in German from the University of Northern Iowa in 1989. After teaching German, French, and eventually Health, he completed his Masters Degree from Wayne State College in school counseling. For the last 21 years, he has been a school counselor at Valley High School in West Des Moines, Iowa.
In addition to his counseling duties, Larry holds the role of testing coordinator at his school. He has been in charge of state testing for the last 8 years, overseeing the PSATs, ACTs, APs, and serving as the Services for Students with Disabilities coordinator.
Larry Mandernach recently celebrated his 25th wedding anniversary with his wife, Karen. His two grown children, Caiden and Mara, are embarking on their own journeys. He likes to spend time outside, near a pool, or any water for that matter. Larry recently picked up the ukulele on a whim and has learned to strum the basic 4 chords in island rhythm.
Find Larry at mandernachl@wdmcs.org.
LINKS
How your school can sign up for ACT State & District Testing
How your school can sign up for SAT School Day Testing
RELATED EPISODES
OBSERVATIONS OF A TEST SITE SUPERVISOR
WHAT COLLEGE BOARD AND ACT ARE DOING RIGHT
ACT SUPERSCORING AND SECTION RETESTING
ABOUT THIS PODCAST
Tests and the Rest is THE college admissions industry podcast. Explore all of our episodes on the show page.