The Tests and the Rest podcast has always focused in part on celebrating and supporting amazing test prep professionals. Why, then, are we ending our successful run of professional development summits? We invited educator Dan Ascher to join us for a discussion of the history and future of the Tests and the Rest Summits.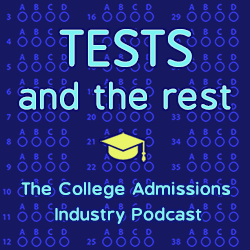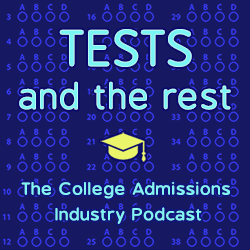 What are five things you will learn in this episode?
What initiated the first Tests and the Rest conference?
What was the immediate and long-term impact of the Boca Raton TATR conference?
How did the global pandemic influence these test prep events?
Why are the summits moving from Tests and the Rest to the NTPA?
Is there still a need for professional development programs like the TATR summits?
MEET OUR GUEST
Daniel Ascher, M.Ed., President of A+ Test Prep and Tutoring, has been a professional educator since 1988. Dan began tutoring students while in graduate school and enjoyed one-to-one instruction so much that he decided to go directly into the field upon completing his Master's degree.
In 1992, he started A+ Test Prep and Tutoring out of his home. In 2022, A+ is celebrating its 30th Anniversary! The company currently employs 35 tutors who work out of two office locations, at students' homes and schools throughout the Philadelphia Area, and online. A+ specializes in one-to-one instruction for SAT and ACT test preparation. In addition, they provide Executive Function coaching and instruction in all school subjects. Besides working with private clients A+ has tutoring contracts with several Philadelphia Area school districts.
Dan first appeared on our podcast in episode 27 to discuss COMMON MYTHS ABOUT THE SAT AND ACT.
Find Dan at www.aplustutoring.com.
LINKS
Tests and the Rest Online Summits
RELATED EPISODES
INTRODUCING THE NATIONAL TEST PREP ASSOCIATION
TUTOR SELF-CARE (Tests and the Rest Summit Panel)
ESSENTIALS OF CLIENT-TEACHER COMMUNICATION (Tests and the Rest Summit Panel)
ABOUT THIS PODCAST
Tests and the Rest is THE college admissions industry podcast. Explore all of our episodes on the show page.
ABOUT YOUR HOSTS
Mike Bergin is the president of Chariot Learning and founder of TestBright. Amy Seeley is the president of Seeley Test Pros. If you're interested in working with Mike and/or Amy for test preparation, training, or consulting, feel free to get in touch through our contact page. We'd love to hear from you!