For admissions exams as infamous as the SAT and ACT, these classic tests seem to inspire a lot of confusion. How much about prior versions of these tests still hold true, and what commonly held beliefs were always false? Amy and Mike invited test prep professional Daniel Ascher to debunk some common myths about the SAT and ACT.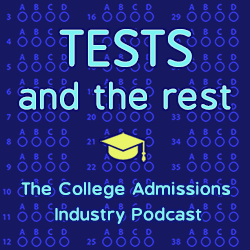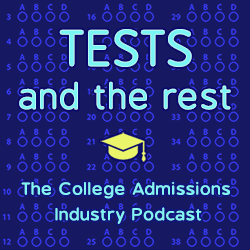 What are five things you will learn in this episode?
Do some schools prefer one test over the other?
Are certain tests or test dates easier than others?
Does either test cater to really strong verbal or math students?
Should students study vocabulary or science specifically for the tests?
Are these exams intelligence tests?
MEET OUR GUEST
Daniel Ascher, M.Ed., President of A+ Test Prep and Tutoring, has been a professional educator since 1988. Daniel began tutoring students while in graduate school and enjoyed one-to-one instruction so much that he decided to go directly into the field upon completing his Master's degree.
In 1992 he started A+ Test Prep and Tutoring out of his home. Today A+ has 50 tutors who work out of two office locations, at students' homes and schools throughout the Philadelphia Area, and online. A+ specializes is one-to-one instruction for SAT and ACT test preparation. In addition they provide Executive Function coaching and instruction in all school subjects. A+ serves about 600 one-to-one clients per year and runs test preparation and study skills classroom programs at schools and community organizations throughout the Philadelphia area.
Find Dan at www.aplustutoring.com
LINKS
NACAC: State of College Admission
ABOUT THIS PODCAST
Tests and the Rest is THE college admissions industry podcast. Explore all of our episodes on the show page.